Nail in the coffin for opt out insurance | Insurance Business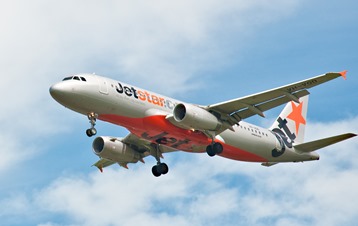 The threat of prosecution by the Commerce Commission has forced Jetstar to back down on opt-out pricing, the Commission has announced this week.
The airline has now given court enforceable undertakings to the Commission to end its opt out services when selling airline tickets to NZ customers online.
The Commission said it believed such practices could mislead consumers over the price of the product or service they were buying and could cause them to purchase something they did not intend to.
Last year it called for all Kiwi businesses to end the use of opt out pricing
, with Air New Zealand, House of Travel, Dash Tickets, Ticket Direct and Naked Bus all agreeing to do so. Jetstar declined at the time.
Commission chair Dr Mark Berry said the Commission to launch an investigation into Jetstar which then prompted them to threaten court proceedings against the airline.
"It is pleasing Jetstar has now changed its stance and agreed to stop preselecting optional services on its website, avoiding the need for costly and time-consuming litigation," he said.
"The Commission has made its position on this issue very clear and traders can be assured we will take enforcement action to stop this type of conduct in the future."
Berry said consumers were perfectly capable of deciding for themselves whether they wanted to pay for additional products or services and didn't need companies making unsolicited purchasing decisions for them.
"We advise businesses stick to an 'opt in' sales approach, which allows consumers to make their own decision and avoids any possibility of breaching the Fair Trading Act," he said.
Under the formal agreement signed this week, Jetstar have made court enforceable undertakings to change their conduct on their website by 30 April.
The undertakings also prevent it from re-introducing opt out charges.
The Commission has also issued the airline with a formal warning.
Consumer advocacy organisation Consumer NZ has welcomed the latest development, after launching its 'Ditch the Ticks' campaign last year calling on Jetstar to stop using pre-ticked boxes.
CEO Sue Chetwin also placed Jetstar second on her List of Shame made up of companies who 'need to try harder' to measure up to consumer expectations.
"It took a truly canny consumer to make their way through a Jetstar booking without having additional charges appear on the fare," she said.
"On a return flight from Wellington to Auckland, the service charges including pre-selected insurance, seats and baggage, could add more than $40 to the fare."
A Consumer NZ member survey found 93% of respondents wanted Jetstar to stop using pre-ticked boxes for travel insurance, seat selection and check-in baggage.
Consumer NZ and its counterpart Choice in Australia had been campaigning for the regulators to take action.