Napier Port defends levy charge | Insurance Business New Zealand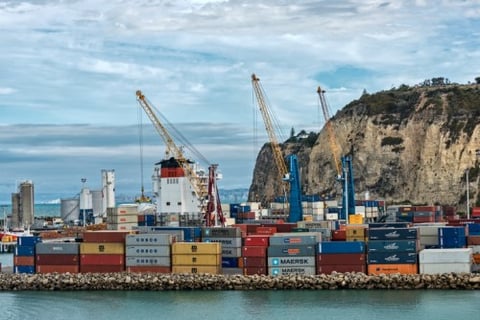 Napier Port has been hit with a $2.1 million increase to its insurance costs, which it says is impossible for it to absorb completely without offloading part of the cost off as a levy to port users.
The port has come under strong criticism from two national associations that are worried the levy sets an unwelcome precedent.
However, Napier Port CEO Garth Cowie has defended the move after saying that all port users would, from this month onwards, be charged an Insurance Recovery Levy. Users of the port, including bulk cargo customers such as logs, fertiliser, petroleum, cruise ships and container customers, as well as road freight transport operators (trucks) who were dropping off and collecting freight, would all be levied on what Cowie deemed a "fair and equitable basis."
Napier Port confirmed that port users would be charged $0.47 per tonne that was delivered to, or collected from the port. For customers shipping containers, this equates to an average of $8.25 per small shopping container (20-foot equivalent).
On the back of the news last week, the New Zealand Shippers' Council (NZSC) said the levy was an "alarming precedent."
NZSC chairman Mike Knowles said the levy would affect workers who had no contractual relationship with the port, and therefore "no ability to influence the outcome."
"In our view, ports should either be absorbing those increased (insurance) costs as part of normal business activity, or negotiating them with their commercial clients – the shipping lines; not imposing them on parties who have no ability to review and negotiate rates," Knowles added.
Knowles said the council acknowledged the pressure increased insurance premiums put on supply chain providers such as ports, but added that placing a levy on to parties who don't have a commercial relationship with the port is "not the way forward."
"We are extremely concerned that this precedent may be adopted by other ports and (we) will strongly oppose any move in that direction," Knowles warned.
National Road Carriers CEO David Aitken told Insurance Business last week that his members were very upset about the charges the port was introducing to cover its increased insurance costs.
"Our members are simply delivering or collecting containers, and other freight on behalf of importers, exporters and the shipping companies," he said. "The road freight transport industry is simply a service provider."
But Cowie disagreed with the National Road Carriers by saying trucks were users of the port, and all users would be charged.
"Napier Port has looked at all options for absorbing part of some of the $2.6 million increase in insurance costs. It is simply not possible for the port to absorb it given the quantum of the increase," Cowie said.
Related stories:
Napier Port passes insurance costs on to truckies
Munich Re learning from recent disasters