Need for cyber insurance is cited but not met, agents warn | Insurance Business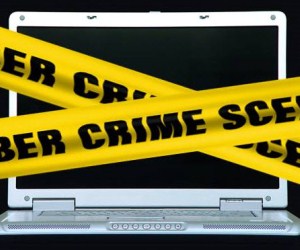 Brokers who don't raise cyber protection as a potential risk with their clients could leave themselves exposed, a New Zealand underwriting agency director has warned.
Debbie Street, director at is
International Underwriting Agencies
is urging brokers to be proactive and educate themselves on the complexities of cyber protection or risk being accused of breach of duty.
"All the brokers I've spoken to said you have to ask the question, 'have you had any cyber issues?' or 'are you concerned about your cyber exposure?' It's got to be on your uninsured risks list because if it's not you're exposed as a broker," Street told
Insurance Business
.
"I think every SME company in New Zealand should have it because it's becoming more and more prevalent. Businesses categorise cyber as one of their top three exposures but they're just not getting off their chuffs and buying the cover which is just lunacy. It should become just like public liability."
The combination of improved technology and the move towards being a cashless society has led to some kind of cyber crime – including phishing, hacking, identity theft or cyber extortion – being reported in the newspaper every day and means businesses are more and more exposed, says Street.
"Anybody who sells any product online or has a website is exposed because they're even duplicating websites now. And they look pretty good, I've seen them."
This brought forward the release of their Cyber Privacy and Media Policy when they heard two small local businesses had been affected.
"For these smaller businesses the losses come straight off the bottom line and it can put a company under. We had been waiting to launch it in the New Year but that brought it to a head."
The policy, which is tailored to the individual needs of companies, features comprehensive cyber crime cover, both first and third party privacy breach notification costs, and innovative business interruption cover which not only covers lost revenue during system downtime but also the loss of future revenue due to consequential reputational harm.
The company was recently approached by the North Harbour branch of
IBANZ
to present a seminar on the subject and Street says they'd be happy to run workshops for any brokers who need help with education.
Now is the ultimate time to upsell, says Street, due to the cyclical nature of the market and prices getting cheaper. "So I'm saying to brokers if you're going to save your clients money it's a no-brainer that they spend some of those savings on buying cyber protection and they're still going to be better off and have increased protection at the same time."