New capital rules for big insurers | Insurance Business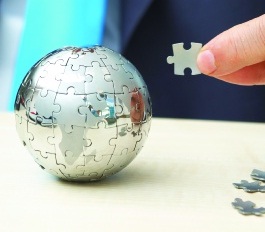 The world's nine biggest insurance companies, including
AIG
and Allianz SE, will be required to hold more capital under new rules put in place by global regulators.
The move comes following the bailout of AIG in the US following a foray into credit default swaps during the global financial crisis.
The International Association of Insurance Supervisors (IAIS) has designed a two-part capital requirement for the nine companies, who could wreak havoc in global markets if they collapsed.
The companies are AIG, Prudential Financial Inc and MetLife Inc from the United States, Allianz SE from Germany, Aviva plc and Prudential from Britain, Ping An Insurance Co of China Ltd, Italy's Assicurazioni Generali SpA and Axa SA of France.
The first part, known as the basic capital requirement (BCR), is effectively what the nine insurers are already required to hold under national law.
The second part, known as higher loss absorbency (HLA), will be on average 10% of the basic requirement, depending on the riskiness of the company's operations.
The IAIS said total capital held by the nine insurers in the past two years averaged 260% of what they need to meet BCR and HLA requirements.
The insurers won't have to make their extra buffer public until 2019,
Reuters
reported.
Some US insurance supervisors have questioned the need for global capital rules, saying national rules are enough and that banks pose greater risks than insurers.
Some regulators have also queried why big reinsurers like
Munich Re
are not included.
G20 leaders are due to formally endorse the requirements at a summit in Turkey next month.
The G20's regulatory task force, the Financial Stability Board, is also due to update its list of insurance companies deemed to be systemically important – but it is not expected to say until 2016 whether reinsurers will be added.
Meanwhile, the subject of insurer regulation has been the subject of discussion in New Zealand this week, after former Reserve Bank (RBNZ) governor Don Brash warned that the RBNZ was 'taking on too much responsibility' regulating insurers and banks.
He was reported saying the Government risks being held liable for a bank or insurance company collapse, according to
interest.co.nz
.
At a speech at Auckland University Business School last week, Brash said he 'cannot see the logic of the RBNZ supervising insurance companies at all.'
He said they should be left accountable to market forces and ratings agencies such as AM Best and Standard & Poor's.
"By definition, the strength of many insurance companies is not their balance sheets, but the quality of their reinsurance streams,"
interest.co.nz
reported him saying.
"The chances of a Wellington bureaucrat getting their head around the quality of those reinsurance streams is not that high."