New CEO reveals future plans | Insurance Business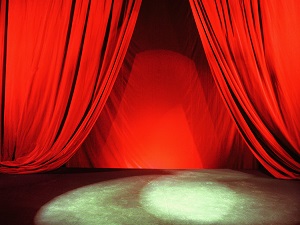 Newly appointed CEO and managing director of
IAG
, Peter Harmer, has told
Insurance Business
about the growth plans the company has for the future and how brokers will continue to play a key role in the industry over the coming years.
Speaking after the announcement of his appointment,
first reported by Insurance Business on Wednesday morning
, Harmer revealed that he may not be giving up his position at the top of IAG's innovation business IAG Labs.
"It's early days obviously, and I haven't actually made that decision as yet and we will be making that decision before the end of the year,"
Harmer said on the prospect of moving on from the position he was appointed to in August.
"The individual leaders within IAG Labs are incredibly seasoned professionals, they work really, really well together as a team and we've got a very, very clear and aligned sense of mission and they don't actually require oversight per se.
"So I fully expect be able to meet whatever needs they have from me as a leader in my position as CEO so I don't feel under any rush to make a decision on the future leadership of Labs.
"Plus, on top of that, I'd love to stay involved as I'm incredibly excited by a lot of what they're working on," Harmer continued.
As a former broker, Harmer stressed that intermediaries will continue to play a major role in the industry moving forward and gave his advice for a particular market which could help strengthen broker business.
"Brokers play such an incredibly important role in advising our customers to make sure that they have the best possible approach to managing their risks and the best possible advice around the construction of their insurance programme and the underwriters who support that," Harmer continued.
"I do feel that there are, at the smaller end of what we would know as the SME market, there are many customers who don't need the intensity of the current advice model and brokers have an opportunity to rethink how they package and distribute advice to customers that we call micro-SMEs.
"We are working with a number of broker-partners to help them rethink their business model so that they can successfully play in that space.
"Our view is that micro-SMEs do one of two things, they either go out of business or they get bigger and they become SMEs, and today many brokers can't afford to service micro-SMEs but they all find SMEs as attractive.
"My view is that if you don't build a better mousetrap to properly service micro-SMEs you are going to be locking yourself out of the SME market longer term and as we know the SME marketplace is the economic engine of this country."
Harmer stressed that Wilkins departure will not see the company move too far from the strategy already in place as the company will still look to Asia as its "growth theatre of the future."
"Domestically, in Australia and New Zealand the focus is going to be on continuing to get the fundamentals right," Harmer continued.
"Improving the quality of the service that we offer to our customers and making sure that the products we develop and distribute to them actually really do meet their needs."
"From the point of view of acquisitions, we have a really powerful market positions here in Australia and in New Zealand so I don't see that acquisitions are going to be the primary source of growth going forward.
"We do have an agency business that we are keen to continue to offer solutions for agency managers and if those solutions include equity injection then we are very happy to consider that."
"We are very attracted to the fundamentals of China and we do have some considerable experience in China and we are of the view that the way of succeeding in China is through a national player, not through a local or regional player.
"We've always taken a very focused, disciplined and cautious approach to investing in Asia and we will be doing the same with any further investments we make in Asia or elsewhere.
"If we found the right opportunity in China, we'd be keen to invest."
Harmer backed the growth of the sharing economy as during his time with IAG Labs, the company has moved into the space with coverage for ride-sharing and home-sharing.
"We are a great believer in the sharing economy and I know that regulators around the world may not have our view right now, but our view is that over history, regulation does play a latent, sort of catch-up role with the shift in customer demand and behaviour.
"We are trying to be at the forefront of that curve, we've given a very clear guidance to our customers on the fact that they are covered if they use their vehicles occasionally for ride-sharing services such as Uber.
"And we've also recently launched our ShareCover product which is ensuring that customers who do in fact occasionally let their properties through Airbnb or Stayz know that they are covered."
Harmer thanks Wilkins for his service to the company and also noted that working alongside the former-CEO was the biggest reason for his decision to join the company in 2010.
"Mike has been one of the most amazing leaders I've worked with in my 36 years in the industry, he has a very open, engaging, collaborative style," Harmer said.
"He empowers people, he aligns people, he helps people find a common vision and I'd like to think I bring some of those capabilities to the table."