New entrant a threat to broker model? | Insurance Business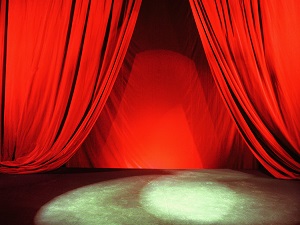 Youi
Insurance has become the newest direct insurer to operate in New Zealand after the Reserve Bank (RBNZ) granted it a licence on Monday 28 July.
The company is confident that they can repeat the success they've had in Australia in New Zealand, with claims to be the fastest growing car and home insurer in Australia and that they are the fourth largest car insurer in Australia.
With promises of a service verging on broker territory with its tailored products and high level customer service, CEO
Danie Matthee
told
Insurance Business
their whole advertising campaign is based on the fact they never assume anything of their customers.
He said: "We're all about tailored products, priced very competitively and accurately, because we don't make assumptions about what our clients need – we ask relevant questions to really understand our clients better so that we can offer a competitive price.
"We then support this with a great product and awesome service delivered by our amazing people."
Youi's head of communications
Trevor Devitt
added: "We really see ourselves as a challenger to that traditional broker model."
He said a lot of care went into the process of hiring staff who were recruited for their attitude and verbal skill rather than their insurance knowledge.
This often comes through on the Youi Wall which is a forum where customers can give feedback – both positive and negative. Staff members are rewarded for delivering excellent customer service across all departments.
Says Matthee: "The wall keeps us on our toes. It's honest, transparent and upfront and is testament to how we do things differently."
Denying claims that they are just copying and pasting the Australian model onto New Zealand, Matthee says they now offer flood cover in New Zealand.
Devitt said they would not be open to using price comparison sites as they felt they cannot tailor the policy to the individual well enough.
Its products currently include Vehicle (Car, Motorcycle and Caravan & Trailer), Home (Buildings and Contents) and Watercraft.
Youi NZ Pty Ltd, which underwrites its own policies, is a wholly owned subsidiary of Youi Holdings Pty Ltd, which in turn is a subsidiary of OUTsurance International Holdings Pty Limited which is part of the Rand Merchant Insurance Holdings Group (RMIH), a large international insurance services provider.
It is regulated by RBNZ and the Financial Markets Authority (
FMA
) and is currently seeking approval for membership with the Insurance Council of New Zealand (ICNZ).
It subscribes to the principles of the Fair Insurance Code and is a member of the Insurance & Savings Ombudsman scheme.
Their current financial strength rating for the NZ arm is B++ (Good) issued by AM Best. Partially offsetting factors were Youi's lack of history in NZ and 'the challenges in executing its business plan amid heavy competition from established insurers,' which refers to the dominant incumbents
IAG
and
Vero
(Suncorp).
However, Matthee is not fazed by this, saying they have been the challenger brand in Australia. They now have almost 500,000 clients over there and its GWP jumped 63% to A$199m in its latest half year results.
"We're totally committed to the market, investing close to $60m in capital," he said, adding that they're aiming at a 3-4 year window to build a sustainable business.
The Kiwi team comprises 280-plus employees and is headed up by Australian Peter Broome.