New entrant insurer dominates search rankings | Insurance Business New Zealand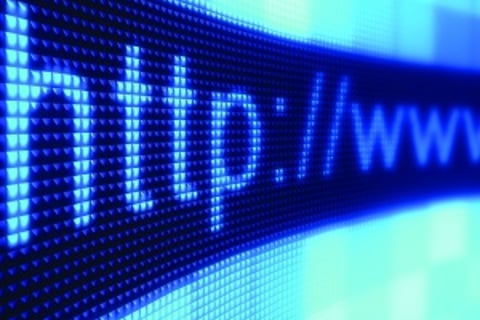 Newcomer insurer
Youi
is dominating paid search rankings on the internet and is quickly overtaking competitors in organic searches too.
The findings are part of the latest report by New Zealand digital marketing agency First which examined which Kiwi contents, house and car insurance providers were maximising their market share online.
First work out their comparisons using Rankings Based Reach (RBR) which is an estimate of the percentage of available search traffic a website will receive for a set of phrases or keywords.
It is then weighted based on the popularity of each search phrase and the relative click through rate (CTR) of each ranking position.
Agency head Grant Osborne said the report, which was an update of an
earlier report completed in June last year
, found South African insurer Youi had made a huge impact on the market in a short space of time.
"It was evident that Youi had a strategy that put them at the top position of paid search so they would get the lion share. It's quite aggressive, and it's not cheap at all," he said.
"Looking at the organic search ranking results as well they were half way through there so they have been picking up some organic search rankings reasonably quickly since they've launched and promoted themselves well."
The report looked at 10 websites of house, contents and car insurance providers: aa.co.nz, aainsurance.co.nz, ami.co.nz, anz.co.nz, fintel.co.nz, kiwibank.co.nz, state.co.nz, tower.co.nz, westpac.co.nz and youi.co.nz.
While State, Ami, AA and
Tower
were the top four performers for RBR, Youi was just behind in 5
th
place, ahead of
AA Insurance
, Fintel and all the banks.
"It shows Youi had better RBR for those particular keywords compared to the banks. It is interesting for a newcomer to quickly jump in there. If I was talking to the banks I would ask are they optimising for those non-traditional banking products as well as the traditional in which case they've left the door open for other people to overtake them."
Osborne said the reason why the rankings were so important was because 92% of organic traffic goes to the top 10 results.
And 33% of users click on the top organic search result.
Youi's head of communications
Trevor Devitt
said the company's rise in the google ranking scales were the result of some key factors.
"We're a new entrant in a largely uncontested market, there is keen interest in what and who we are; [and] we have a strong message and a structured marketing campaign."
He said these then drove traffic to the website which in turn built up rankings.
"With a well-designed website which we continue to improve, the aim is to be highly relevant for the consumer and consequently achieve positive rankings," he said.
"This is obviously working well with paid and organic search, both of which work off Google's algorithm that aims at providing users with the most relevant search results.
"Google paid search specifically is naturally an important part of our marketing plan, with more and more people researching online for their insurance needs and turning to search engines for suggestions."
Osborne said he would be having conversations with each of the companies included in the report on action that could be taken.
Read the report
here.