New niche player boasts breadth of offering | Insurance Business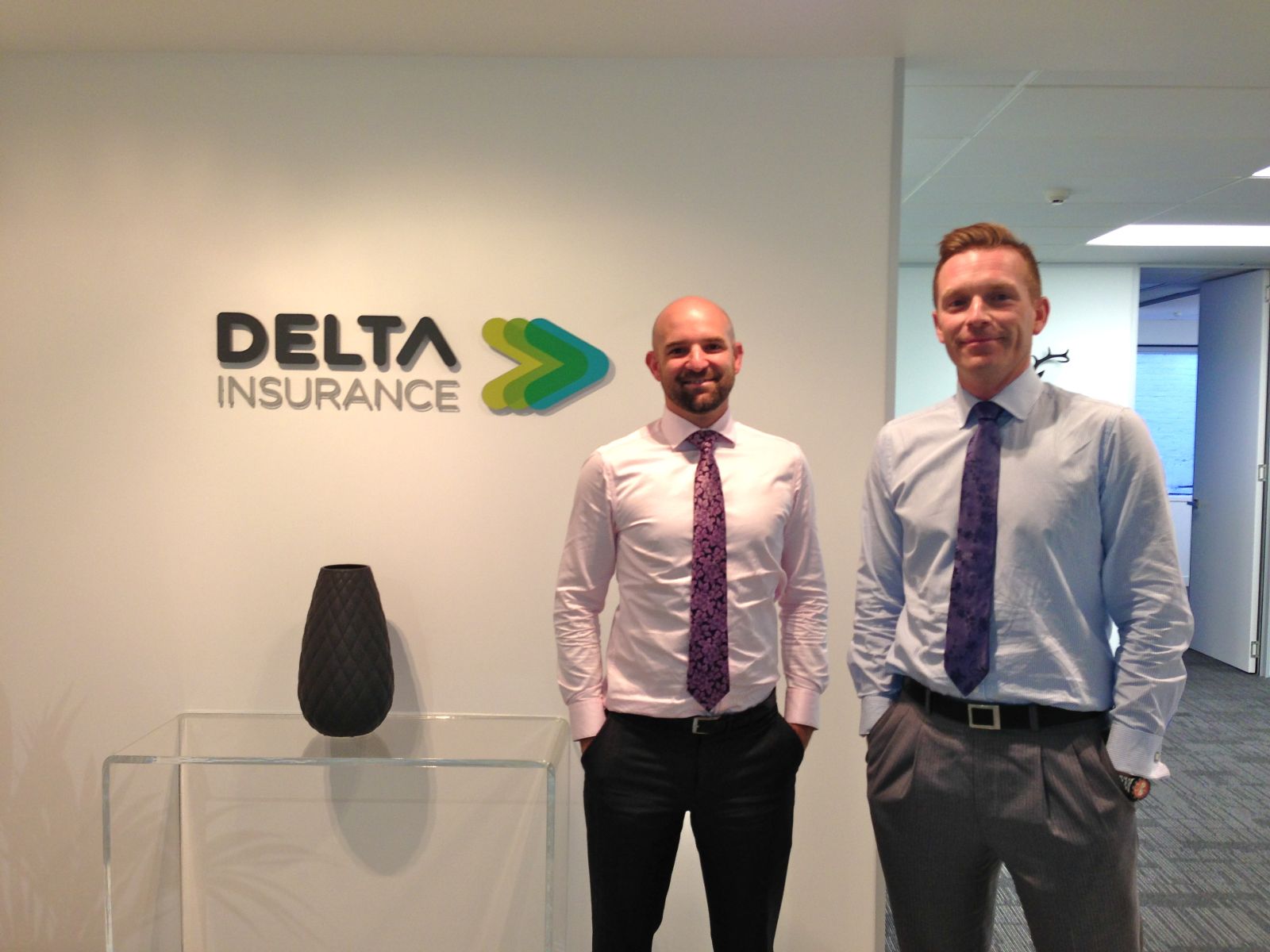 The timing is right for specialist niche liability alternatives to enter the market, say the co-founders of
Delta
Insurance, New Zealand's newest underwriting agency which launched yesterday.
With the market contracting and becoming more generalist, Craig Kirk and Ian Pollard feel confident that what was previously a very good plan is now a really good plan.
"A lot of the products we deal with are all about change, and our mantra is embracing change. Yes, there have been some changes along the way and some of the consolidation in the insurance sector wasn't within our planning. We had strong plans anyway but that could potentially bring some additional aspects to our business," says Pollard.
Kirk agrees: "Certainly talking to our brokers and clients I think there is a real demand for alternative solutions and alternative capacity in the market at the moment, and in that regard the timing is pretty good."
And it's been a long time in the planning, says ex-pat Brit Pollard, who admits the idea began as a bit of a joke back when both he and Kirk, who's Australian, were working overseas for
AIG
and wondered what they would do for work in New Zealand when their Kiwi wives wished to return to their homeland.
"We used to joke that at some point we would perhaps move back to New Zealand and start our own business," says Pollard. "But about 18 months ago we had a similar conversation again and we both felt we had the same visions and aspirations and so we thought it would be a great idea to team up and do something slightly different, something that was effectively our own business."
Pollard comes from nearly 15 years working for AIG in a range of executive positions in London, Hong Kong, Singapore, New York and Auckland, most recently as vice president of financial lines and liability.
Cyber liability is a particular area of interest and expertise for Pollard – he recently appeared as an advisory board member and panel moderator at the recent Asia Pacific Advisen Cyber Insurance Risk Conference in Singapore.
Kirk has worked for several large insurance companies, most lately as liability manager at
Lumley
but first crossed paths with Pollard at AIG in 2007, and before that worked for Zurich Financial Services.
Their financial lines expertise and international experience coupled with an eye for an opportunity made them take advantage of what they describe as the very 'entrepreneur-friendly' environment New Zealand offers.
Says Pollard: "We felt, looking at the New Zealand liability market, there are probably between 8-10 serious players in that market space.
"Given the liability market is about $400 million and you compare it to some jurisdictions, for example Singapore has more than 25 markets in a similar size economy to New Zealand so we felt there is room for a new player here."
So what makes their offering different?
Pollard says: "It's our breadth of offering. There will be very few insurers out there than can offer the same spread of products."
These include Professional Indemnity, D&O, General, Statutory and Employers Liability. Pollard says they have the capacity to do medical malpractice and are the second market on the ground in New Zealand to offer M&A. And of course there is their Cyber Liability product.
They plan to offer capacity ranging from $100,000 to $25m per risk.
"The other key aspect is that from the outset and certainly for the short term we're going to focus on those niche liability insurance products – our aim is not to be all things to all people," says Pollard.
Adds Kirk: "We're focusing on being the best at what we do rather than some of the larger players out there that try and straddle multiple lines of business and end up being jack of all trades and master of none."
Their size also gives them an agility to be flexible and react quickly in what is a fast-changing world.
Their capacity partner Allied World, through which they access Lloyd's of London, was chosen for their shared vision and for the potential expertise Delta could tap into.
Kirk says the way they plan to deliver to market from a technology standpoint also promises to be more effective and efficient both for their business partners and brokers as well – although he remains cagey on the details for now.
They feel their offering, while more attractive to the SME or medium end of business, can be catered to different segments.
"In New Zealand you can't afford to be too niche in your industry segment or size of market because a lot of insurances here are bought under one roof. So we've got to have a broad offering to cater for that and for different segments as well," says Pollard.
Another point of difference Delta prides itself on is thought leadership – educating both clients and brokers on the risks and exposures both from an underwriting and a claims perspective.
To that end, they have a claims manager, Petra Lucioli, on board from the outset working alongside senior underwriter Dinesh Murali.
"It's not just about selling an insurance product," says Pollard. "It's about educating about risk exposure. One of our key goals under the claims function is to offer risk management and how clients can improve their risk posture and in time decrease the cost of their own insurance.
"You need robust risk management in place before you buy a policy, is my belief."
Pollard and Kirk hope this refreshing approach and independence from the larger global and national insurance carriers will put them in good stead to build a strong business in New Zealand before branching out further afield – both in products and geographically.
Their remit already includes the Pacific Islands but expansion in Hong Kong or Singapore is planned from 2016.
With 11 years dealing with Asian markets, Pollard believes there is a lot of opportunity in Asia: "If we can get our offering in New Zealand right and have a really credible platform for future growth I think it's potentially transportable into some of the Asian economies."