New software aims to halve cost of business mail | Insurance Business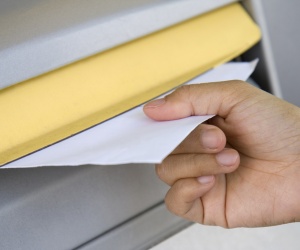 Insurance companies could save millions of dollars per year on postage thanks to a software firm who say they can halve 'ad hoc' mail costs.
Solution Dynamics say their Dejar Mail software can reduce the average total cost of non-bulk mailed business documents by 80-90 cents.
This means the production, printing, processing and posting could all be undertaken for around the price of a stamp.
Ad hoc mail is any mail sent in quantities of less than 1000 items which, because it is not bulk, cannot be sent at NZ Post's bulk mailing rate.
With an estimated 30% of corporates' mail being ad hoc, particularly among those operating from multiple locations, added to the fact that postage prices are increasing from 70 cents to 80 cents on 1 July, Solution Dynamics believe they can help companies make huge savings.
Solution Dynamics managing director Nelson Siva says the cloud based application doesn't require any desk top software installation and is ideal for businesses such as large insurance companies but also SME's by removing the hassle of the mailing process.
"With the cost of physical mailing continuing to rise it's been our goal to develop new technology to come to the aid of the old," Siva said.
"Déjar Mail promises a quantum difference to the cost-effectiveness and flexibility of physical mail for businesses."
Déjar Mail's user management
features
allow for differing levels of access and control of the mail production and dispatch process.
The user needs only a web browser to access all the functionality the system offers.
This also means the look and feel of the Déjar Mail web application can be branded to suit each organisation.
Documents can subsequently be stored in Déjar Archive, which allows search, recovery, viewing and re-delivery simply by logging into this web based application, an important functionality for handling customer queries.