New tech liability product set to corner market | Insurance Business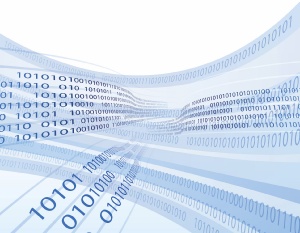 On the eve of its first anniversary of trading, underwriting agency
Delta
Insurance is targeting one of New Zealand's fastest growing business sectors with the launch of its new technology liability insurance product this week.
Managing director Ian Pollard said Delta had already had considerable success within the technology sector with it representing about 15% of their book.
Now, with a dedicated product combining Professional Liability and General Liability coverage specifically designed for technology product and service providers, they hoped to take it to the next level.
"We've been working on this product for over eight months now and we've come up with something quite compelling in the marketplace and in an area which is relatively untapped from an insurance perspective as well."
Delta's head of financial lines, John Moore, said most of the current offerings in the marketplace were more than five years old and because of the speed of evolution within the technology sector, many of the wordings had become irrelevant.
"Whereas we've looked at the exposures that technology companies face globally, and along with Ian and [general manager] Craig's international experience have applied that here to pick up those emerging risks," Moore said.
Among the benefits Delta says its product has are:
Cyber terrorism write back
Any one claim as opposed to aggregate limit for all claims
Ability to dovetail with a separate cyber policy
Global claims response using international partners
Moore said the any one claim facility was key for technology companies.
"With technology there is a high risk of multiple claims in one policy year. With our policy structure you get the full policy limit for each separate claim."
Moore said that with many New Zealand based companies being very overseas focused, it was crucial to have global claims handling resources they could tap in to via Delta's relationships with Lloyd's and Allied World.
"We can respond with on the ground claims handling whereas Australasian insurers might have on the ground in New Zealand and Australia but outside that they'd have to ring around for a lawyer and you wouldn't discover if they were any good or not until during the claim."
Moore added that the new product also included specific cover and affirmative cover around project failure or delays and arising costs from those which are often just excluded by other insurers.
General manager Craig Kirk said the combined domestic and international experience of managing director Ian Pollard, head of financial lines John Moore and his own made them arguably the most experienced underwriting team in New Zealand.