News in Brief: $1 million loss for NZ's biggest health insurer | Insurance Business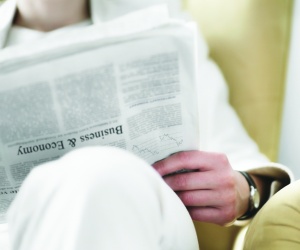 $1 million loss for NZ's biggest health insurer
Southern Cross has posted a $1.1 million annual loss after a record $694.5m in claims.
The not-for-profit operation had planned to break even but a spike in claims for orthopaedic procedures and specialist consultations nudged the society into deficit for the year.
Chairman Graeme Hawkins said for every $1 received in premiums, Southern Cross returned 90.4 cents to members in claims.
That represented a 8.7% increase on the previous year, with premium income for the year at $768.4m, up 5.9% on 2013.
"Although the society is not concerned with generating profit, the continuing rise in claims costs is of concern because it directly impacts the premiums of our members," Hawkins said.
Travel insurance comparison site welcomes new insurer
Columbus Direct is the latest insurer to join New Zealand travel insurance comparison website comparetravelinsurance.co.nz.
Columbus Direct Travel Insurance, whose policies are underwritten by certain Lloyd's of London syndicates, had found comparison sites to be a successful channel for them, according to marketing manager Antje Lauterbach.
The website owners are actively looking for more travel insurance companies to add to the list, which currently compares policies from 1Cover, American Express, Compass Travel Insurance, DUinsure, STA Travel and now Columbus Direct.
Comparisons are default ranked according to price and users have the ability to sort by popular cover levels.
Industry veteran steps down from chairman role
Uncertainty is surrounding the departure Tony Butson from his role of chairman of
Rothbury
Group and as board member of the Insurance Brokers Association of New Zealand (
IBANZ
).
Rothbury would not give details as to the reason for his departure and would only say that their new chairman was Bruce C Davidson.
IBANZ CEO
Gary Young
said the new representative on the board from Rothbury would be nominated at their AGM on 3 October.
Butson is thought to be devoting more time to pursuing his commercial property development interests in Queenstown, where he lives.
New partnership for Auckland brokers
Spratt Financial Services has teamed up with Hood Insurance Brokers in a brand new business partnership offering comprehensive insurance coverage.
Spratt Financial Services was founded by Craig Spratt in 1992 providing insurance, lending and investment solutions while Robin Hood has expertise in the Fire & General arena, also for over 20 years.
A spokesperson for Spratt Financial Services said the partnership meant they could offer their clients the best service possible with their cover under one roof.