News in Brief: AA Insurance does it again | Insurance Business New Zealand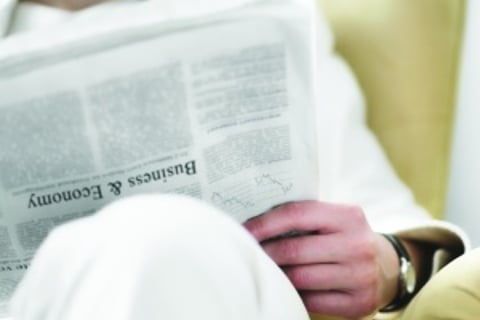 AA Insurance does it again
Hot on the heels of their NZ Insurance Industry Awards win, AA Insurance has notched up two more.
The direct insurer has been ranked New Zealand's Most Improved Workplace in the IBM Kenexa Best Workplaces survey.
The company was also a finalist in the Large Workplaces category (400-749 employees) for the eighth year in a row, and has been recognised in the Five-Year League since 2012 for sustained workplace excellence.
The awards are based on employee ratings in a confidential online survey. AA Insurance's 600+ employees graded their workplace and employers across 12 key categories including leadership, culture, recognition and engagement.
AA Insurance CEO
Chris Curtin
said the survey was a great way to take the company's temperature, to gauge how they were doing and what their people thought of the company.
"We're truly grateful our people have recognised the improvements we've made, because we really do listen to what they're saying. It means a lot to be recognised for the progress we continue to make."
Curtin thanked staff for being so engaged, a factor he said resulted in satisfied customers.
"Happy staff means happy customers. We couldn't have one without the other."
Broker back in town
Crombie Lockwood
has signed a lease for office space in central Christchurch in the new
PwC
Centre currently under construction.
The building, which is on the corner of Cashel Street and Cambridge Terrace, is due to be completed late next year.
The firm has moved several times since having to leave their Worcester Street offices after the earthquakes.
The new premises will have space for up to 130 staff,
Fairfax Media
reported.
Zurich plans general insurance revamp
Zurich Insurance Group AG said it plans to cut jobs and exit some businesses in a reorganisation of its general insurance unit and set aside US$367 million to cover mainly North American auto and construction liabilities,
Bloomberg
reported.
Net income fell 79% from a year earlier to US$207 million, the Swiss company said in a statement last week.
General insurance posted an operating loss of US$183 million in the quarter. The company said it had taken its first steps to improve the profitability of the unit, including job cuts and an exit from part of the US transportation business.
It is also considering adding more reinsurance coverage for the unit and may withdraw from a number of under-performing portfolios.