News in Brief: ACE Insurance launches new NZ travel policy | Insurance Business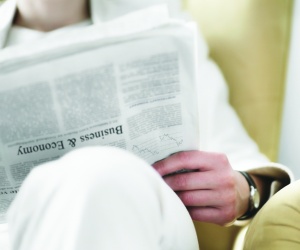 ACE launches new travel policy​
Business people facing travel mishaps such as cancelled flights or terrorist attacks can now be looked after under ACE Group's new Business Travel Insurance policy for the New Zealand market.
The company said these were just some of the innovative coverage enhancements that have been introduced to the new policy that will fulfil a corporation's obligations and protect their employees in the event of a travel mishap.
ACE policyholders can now select unlimited loss of deposits and cancellation cover for business trips. Furthermore, the removal of the general age exclusion means a level of cover is now offered to people regardless of age.
The company has also partnered with global crisis management company red24 to provide covered persons with travel safety and security services. These include ground support and evacuation assistance in the event of an unexpected civil unrest, political instability, natural disaster or terrorist attack.
Policy holders will also be offered access to a smartphone app that provides them with travel advice, country intelligence, daily news and travel alerts during their trips.
ACE New Zealand country president Andrew Brooks said the refreshed policy was a timely response to the changing needs of business travel clients.
"We now have market leading coverage together with a comprehensive range of travel assistance and security services available to our policy holders," he said.
"In the event of a travel mishap like cancelled flights or a major event such as a terrorist attack, our clients and their employees can rely on the 24/7 support of a worldwide emergency assistance network."
Insurer body targets Pasifika students
To coincide with Insurance Day tomorrow, the Insurance Council of New Zealand (ICNZ) is putting groups of Pasifika students through a simulated natural disaster to sharpen their awareness of basic concepts of finance and insurance.
ICNZ is launching an interactive online tool to increase students' knowledge of risk management and insurance by feeling first-hand the effects of a volcanic eruption.
Four South Auckland schools were picked after studies revealed one in six New Zealand students do not reach the baseline proficiency in financial literacy – with nearly half of this group (44%) identifying as Pasifika.
ICNZ CEO Tim Grafton said it was part of the council's bid to raise awareness and increase discussion about financial capability.
Young Enterprise Trust is facilitating the day with financial education provider Banqer launching thei insurance module of their software programme.
Banqer is an online platform that enables the teaching of financial education in the primary and secondary classroom. Children have their own bank accounts, and online login, and through the use of a classroom currency system get first-hand understanding of what it means to be in charge of your own personal finances.
Zurich makes offer for RSA as deadline is extended
Zurich has proposed an acquisition bid worth 5.6 billion pounds for UK-based RSA Insurance Group.
The proposal came just hours before a deadline imposed by UK regulators with RSA CEO Stephen Hester and his fellow board members saying they were likely to accept the offer.
Hester could leave the company with more than 8.5 million pounds due to having 1.36 million performance-related shares in RSA worth 7.5 million pounds which would be likely to be paid out if a deal is done.
Zurich proposed paying 550 pence a share in cash for RSA, whose board said it would probably recommend an offer at that price to its shareholders once Zurich had inspected its books and details of the deal were agreed.
The proposal comes after a month of manoeuvring by the two companies after a leak forced Zurich to admit in July it was considering a bid.
Ratings agency reviews QBE
Moody's has announced that they have placed the ratings of QBE under review for a possible upgrade.
The move follows QBE's solid results,
announced last week
, and reflects the moves made by the company to remove some of their least profitable global organisations.
The ratings under review are the issuer and senior debt ratings of QBE, alongside QBE Capital Funding LP and QBE Capital Funding II LP -- backed preferred securities Ba1(hyb) and QBE Capital Funding III Limited and QBE Capital Funding IV Limited -- backed subordinated debt Baa3(hyb).
Frank Mirenzi, a Moody's vice president and senior analyst, said that QBE's moves to strengthen its business both in Australia and globally have spurred on the ratings move.
"The sustainability of QBE's current capital structure, with lower levels of financial leverage, and the sale of underperforming businesses, may, over time, improve the underlying performance of the group," Mirenzi noted.
"The rating review will focus on the sustainability of QBE's improved capital structure and the path for sustainable improvement in the group's earnings and profitability profile in the future."
Over the past several months, QBE has announced the sale of its Australian agencies business, Australian agencies business, its Argentinian workers comp business and a struggling division of its American operation as the company looks to build for the future.
The Moody's announcement comes
three months after a similar upgrade from Standard's & Poor's
which saw an upgrade of the company's outlook from 'Negative,' to 'Stable.'