News in Brief: Ace/Chubb announce key leaders for Asia Pacific | Insurance Business New Zealand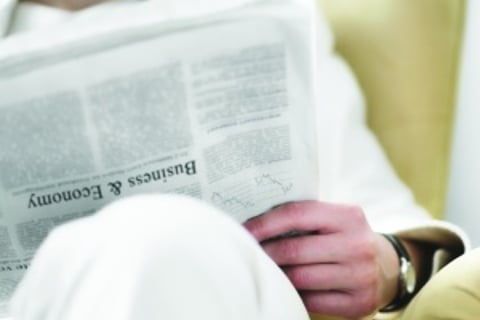 Ace/Chubb announce key leaders for Asia Pacific
Ace Ltd has revealed a line-up of leaders for the Asia Pacific region of the new Chubb Group's Overseas General Insurance division, which includes New Zealand, Australia, China, Hong Kong, Indonesia, Korea, Macao, Malaysia, Philippines, Singapore, Taiwan, Thailand and Vietnam.
The appointments, which will take effect upon
completion of the acquisition of Chubb
, which is expected in the first quarter of 2016, will see Juan Luis Ortega serve as senior vice president of the new Chubb Group and regional president, Asia Pacific.
The leaders reporting to Ortega include Paul McNamee as deputy regional president and executive vice president for commercial property/casualty, Asia-Pacific; Glen Browne as senior vice president for accident and health, Asia-Pacific; Edward Ler as senior vice president for personal lines, Asia-Pacific, and country president of Indonesia; and Kevin Bogardus, who is joining the Asia-Pacific leadership team as managing director for China.
AIG and JLT formally seal their deal with NZ tourism body
The Tourism Industry Association NZ (TIA) has formally sealed its new premier business partnership arrangement with two insurance heavyweights, AIG and JLT.
AIG New Zealand CEO
Mike Raines
and JLT New Zealand CEO
Matthew Riddle
joined TIA CEO Chris Roberts at an exclusive dinner for New Zealand tourism leaders to sign the agreement.
This makes JLT and AIG the preferred insurance and risk partners for TIA for the next three years.
TIA's Roberts said
the agreement, which took effect on 1 August 2015
, would be key to supporting and shaping the tourism industry to remain competitive and responsive to global marketplace changes.
JLT has invested in a dedicated tourism team to support TIA members, CEO Matthew Riddle said.
"We are focussed on building on our excellent relationship with TIA and we are thrilled AIG has joined us to support New Zealand's tourism industry," he said.
China authorities start to focus on insurance companies
(Bloomberg) China's top anti-graft authority announced an investigation into the chief auditor of China Export & Credit Insurance Corp while another Sinosure official was reprimanded for obstructing the agency's work.
Ma Lun, chief auditor of Sinosure, is suspected of "serious disciplinary violations," the Communist Party's Central Commission for Discipline Inspection said in a statement posted on its website on Saturday.
The discipline office of Sinosure will also start a probe of Hu Zhengming, head of its general office, for "violation issues," the agency said in another statement. Hu has been given a warning and transferred from his post for allegedly obstructing an inspection by the agency at the company, according to the statement.
The agency is carrying out its first broad checks on the financial industry since President Xi Jinping became head of the Communist Party in November 2012.