News in Brief: AIG appoints new head of client and broker engagement | Insurance Business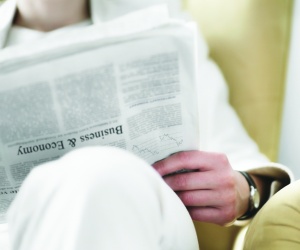 AIG appoints new head of client and broker engagement
AIG has announced former
Zurich
distribution manager Simon Foley will be its new head of client and broker engagement.
Foley, who replaces
Julian Travaglia
in the role, will be responsible for building and executing profitable growth strategies with AIG's consumer and commercial product lines, and for all broker/major account relationship management in New Zealand.
With more than 25 years' insurance experience in New Zealand, Foley would be bringing a wealth of customer insight and market knowledge, the company said.
AIG New Zealand's CEO
Mike Raines
described Foley's appointment as coming at a critical time for the company.
Broker network announces new chairman
Austbrokers has announced a new chairman of its board of directors with a new director also joining the company.
After a decade as chairman, Richard Longes is set to retire after the company AGM this year and will be replaced by current non-executive director, David Clarke, it has been announced.
Clarke, who has 35 years of experience within the investment banking, funds management, property and retail banking sectors will step up to the role and is also currently the chairman of Charter Hall Group.
The announcement of the new chairman comes as Longes signalled his intent to retire after the company held its AGM last year.
The company also announced that Paul Lahiff has been appointed as a director, effective October 1.
In a note to the ASX, CEO and managing director of Austbrokers,
Mark Searles
, thanked Longes for his service to the board and said that the company was pleased with the changes to the board with the arrival of Lahiff singled out for praise.
"Paul's experience is complementary to that of the existing board members," Searles said.
Fourth and final director sentenced in OPI Pacific Finance case
A former director of OPI Pacific Finance, David
Mark Anderson
, was sentenced on Friday in the Auckland High Court for misleading investors.
Anderson was sentenced to 300 hours community work and ordered to pay AU$100,000 in reparation to the company's receivers.
He is the last OPI Pacific Finance director to plead guilty to two charges under the Securities Act 1978, in a prosecution taken by the Financial Markets Authority (
FMA
).
Earlier this month,
fellow former directors Mark Lawrence Lacy, Jason Robert Maywald and Craig Robert White, pleaded guilty to the same charges
.
The FMA's acting director of enforcement and investigations, Paul O'Neill, said last week's sentencing brought the directors to public account and closed the case that the FMA commenced in October 2013.
"These criminal convictions send a strong message to issues of securities in New Zealand that this type of misconduct will be held to account," he said.
The defendants, who are now subject to management bans for a five year period, are also required to collectively pay AU$400,000 in reparations to the company's receiver for distribution to investors and undertake varying sentences of community work.
"This case demonstrates that the FMA will pursue those it suspects of misconduct, even when they are based outside of New Zealand, in order to protect and promote the integrity of our financial markets," O'Neill said.
The trial that was scheduled for 5 October 2015 will now not proceed.
Retirement send-off for respected manager
NZI
claims centre manager Jane Armstrong is set to retire at the end of this month following a long and award-winning career.
Armstrong helped set up a claims response team following the Canterbury earthquakes, a team which was later recognised with an
IBANZ
award for its outstanding performance.
She was also awarded Leader of the Year at both the NZ Icons Awards and the
IAG
Living It Awards.
Armstrong said the secret to her success was simply about 'listening, being interested and honest, and trusting your team to do the right thing.'
Leading international insurer announces new exec
Zurich has announced the appointment of a new chief claims officer for its general insurance business in Australia and New Zealand.
Elizabeth Gallagher has been appointed to the role and will replace Daniel Franzetti, who will return to North America after a two-year international assignment locally.
Gallagher joined Zurich in 2012 as head of claims governance and quality assurance before moving on to head of liability and specialty lines claims.
Interim chief executive officer of Zurich general insurance in Australia and New Zealand, Rajbir Nanra, thanked Franzetti for his service to the Australia and New Zealand branch of the company and praised Gallagher's experience for the role.
"I want to thank Dan Franzetti for the significant contribution he has made over the last two years," Nanra said.
"The role of Chief Claims Officer is a critical leadership role for Zurich - we place significant emphasis on ensuring that we have the very best claims service to support our broker community and customers.
"Elizabeth Gallagher has the right experience and expertise to provide that leadership. In addition, Elizabeth's appointment is a great testament to the internal talent pipeline we have here at Zurich."
Gallagher is a lawyer with more than twenty years' experience working with Australian law firms and insurers.
Franzetti's move to the United States marks the second leadership loss for Zurich in quick succession as
former CEO Daniel Fogarty left the business last week
.