News in Brief: Allianz taking $30 million hit on Malaysia Airlines plane loss - CFO | Insurance Business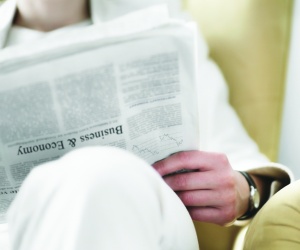 Allianz taking $30 million hit on Malaysia Airlines plane loss - CFO
Allianz has taken a US$30 million hit, or about 9% of the insured market loss, on the Malaysia Airlines plane that disappeared in March, the German insurer has announced.
The insured market loss on the plane is around $350 million, which is higher than initially expected because the costs for searching for the plane have to be added to the loss itself, Allianz Chief Financial Officer Dieter Wemmer,
Reuters
reports.
Allianz is the lead insurer covering the jet.
More than two dozen countries have been involved in the hunt for the Boeing 777 that disappeared from radar shortly after taking off from Kuala Lumpur for Beijing with 239 people, mostly Chinese, on board in one of the world's greatest aviation mysteries.
Zurich Insurance posts 20% profit jump
Swiss group Zurich Insurance has posted a 20% increase in net profit in the first quarter, thanks to returns on its investments.
The group, which in March announced a restructuring programme, said that net profit for January to March reached $1.2 billion, outstripping analysts' forecasts of $1.0 billion.
Operating profit rose by 2.0 percent to $1.3 billion, reports
AFP World News
.
The group's combined ratio -- a measure of how effective insurers are at balancing administrative costs and payouts to clients against premiums paid in -- was 93.9 percent, an improvement from the 94.9 percent during the same period last year.
Zurich Insurance's CFO George Quinn said that the combined ratio had benefited from a "relatively benign catastrophe environment", as well as a one-off gain from the group's pension fund.
The three-year restructuring programme aims to save Zurich Insurance $250 million by the end of 2015, with measures including cutting 800 jobs and removing management layers between the group and its business units.
Most of the job cuts are set to be in Switzerland, and to a lesser extent in Britain and Ireland, Quinn said.
AJG continues to grow
US-based brokerage and risk management services company Arthur J Gallagher has added Sunderland Insurance Services to its growing list of recent acquisitions.
The latest acquisition follows three successful deals earlier in April including acquisition of American Wholesalers Underwriting (AWU), in Stamford, Connecticut; Mike Henry Insurance Brokers (MHIB) in Auckland, New Zealand.
AJG also signed an agreement to buy the Wesfarmers Insurance Brokerage operations, which comprises
Crombie Lockwood
in New Zealand, the OAMPS businesses in Australia and the UK, and the associated premium funding operation, in a transaction valued at nearly A$1bn ($933m).
Sunderland, of Walnut Creek, California was founded in 1985 and operates as a managing general underwriter and delivers excess and surplus hired and non-owned auto, liability and umbrella insurance products and services to its wholesale broker clients across the US.
No change for NZ arm of agri-business
While the insurance arm of an Aussie rural services company has been bought out by a major insurer, it's business as usual for NZ.
Elders Insurance is now a wholly-owned QBE entity after Elders sold its remaining 10% stake to the Australian insurance giant for an undisclosed sum.
Proceeds from the sale were to be used to further reduce term debt, according to a statement released to the ASX last week.
However a spokesperson for Elders in New Zealand was quick to reassure Kiwi clients saying it would be business as usual with business here going from strength to strength.
Jane Carey, head of marketing and communications for Elders NZ, said: "Last year we were profitable whereas Australia wasn't hence the need to sell down a number of divisions.
"There will be no impact on the New Zealand business."