News in Brief: Ashley Madison insurers named | Insurance Business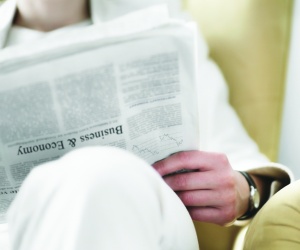 Ashley Madison insurers named
American International Group Inc. and Axis Capital Holdings Ltd. have been named as the insurance providers for Avid Life Media Inc., the Toronto-based company that owns AshleyMadison.com, according to
Bloomberg
.
The website, recently victim to a cyber-attack that resulted in the release of 37 million members' personal data, is now facing a lawsuit that seeks more than US$500 million in damages.
Sources familiar with the matter claim that
AIG
provided the company's D&O policies while Axis covered its cyber liability.
While AIG and Axis both declined to comment on their involvement with the site, other insurers have stepped forward to remind businesses about the need to continually re-assess their commercial coverage, particularly since many insurers are now seeking policy exclusions as a precaution against risk.
"Numerous class-action litigation cases that have been filed in the AshleyMadison and similar situations demonstrate the need for an analysis of existing insurance coverage," Kevin Kalinich, leader of the cyber-risk team at insurance broker Aon Plc, told
Bloomberg.
Avid Life CEO Noel Biderman resigned quickly after the hack, which has been linked to at least three suicides in the US and Canada.
Marsh buys Jelf
Marsh and Jelf have agreed the terms of a cash takeover of the broker in a deal valuing Jelf at NZ$630 million.
The deal will see Jelf, which was founded in 1989, bringing 37 offices across the UK to the Marsh brand.
Marsh predicts expanded job and career opportunities for employees of both businesses from the deal, which is still to be sanctioned by the courts and Jelf shareholders.
Artworks stolen and vandalised at Vero Centre
An artist who made a cushion replica of a packet of Cheese Balls that was on display in the foyer of the Vero Centre has appealed for its return.
The Cheese Balls artwork is a soft sculpture/textile print – a double-sided, oversized replication of a packet of the snack food,
Fairfax Media
reported.
It had been installed by the escalators and was sitting on another work called Trolley Throne in the foyer area, where Pierre Peeters Gallery has a permanent offsite exhibition space.
Two other of Hannah Andersen's artworks titled Cutlery Couch and a small platter of hand-made wax replica McDonald's chips were also found to be damaged last week.
The gallery wants anyone who knows about the theft or vandalism to get in touch with them.
Insurer celebrates 10-year partnership
Charity United Way has recognised its long-standing partnership with ACE in New Zealand with a delegation of three executives presenting ACE's NZ country president
Andrew Brooks
with a special plaque.
United Way is the formal charity partner for ACE in New Zealand and the plaque, inscribed with 'Thank you ACE Insurance Ltd for creating lasting change', commemorates the 10-year anniversary of this alliance.
As its corporate partner, ACE supports United Way activities such as donating lump sum payments, offering a payroll giving scheme to ACE employees and participating in volunteer activities.
ACE credit officer Trish Kelly was given special recognition for her unwavering commitment to the charity over the years,