​News in Brief: Broker conference registrations now open | Insurance Business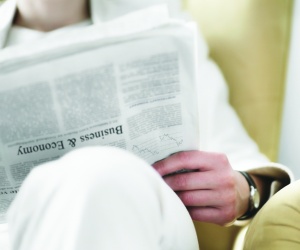 Broker conference registrations now open
Registrations for the Insurance Brokers Association of New Zealand annual conference have opened this week.
This year's conference, tagged 'Catch the next wave', is focused on learning for the future, and will be held at the Viaduct Events Centre in Auckland from 2-3 October.
The aim of the conference is to provide an understanding of the future insurance professional's environment and the relevant skills required.
Like last year, it will be one and a half days of concentrated learning with plenty of networking opportunities on top of that.
Sponsorship and exhibition opportunities will be announced in the coming weeks, along with the full programme.
Cost of February Canterbury storm $1.5m higher than expected
The 'supercell' storm that hit Canterbury on 23 February 2014 resulted in $4.8 million of insurance payouts, according to the Insurance Council of New Zealand.
Provisional results initially put the figure at $3.3 million from the February storm that brought torrential rain, thunderstorms, lightning, a large hailstorm and reports of tornado damage to parts of Canterbury.
"The final tally confirms insurers paid out $4.8 million for storm-related damage, which further highlights the vital role insurance plays in helping New Zealanders recover from extreme weather
events
," says ICNZ spokesperson Samson Samasoni.
"Almost $1.3 million was paid out in domestic claims, a further $1.3 million in commercial and more than 600 motor vehicle claims resulted in $2.2 million of insurance payouts," he says.
Agency affirms ratings of DPL Insurance Limited
AM Best has affirmed the financial strength rating of B+ (Good) and the issuer credit rating of "bbb-" of DPL Insurance Limited (DPL). The outlook for both ratings is stable.
DPL's capitalization is at an adequate level to support its assets and underwriting risk and the company recently diversified into the motor vehicle insurance segment, potentially improving the level of its overall earnings.
While sales of motor vehicle insurance policies under the "Mainstream" brand have shown a positive growth trend since its launch, negative rating movements could occur if DPL cannot continue to grow its new product lines profitably in line with the business plan or if there is a significant deterioration in DPL's risk-adjusted capitalization due to underwriting losses or asset impairments.
New leadership team for Southern Cross
A new leadership team has been appointed at Southern Cross.
Effective 1 July 2014, Peter Tynan will become CEO - Southern Cross Medical Care Society (the health insurance business), Terry Moore will become CEO - Southern Cross Health Trust (owner of the hospitals, travel insurance, primary care and pet insurance businesses), and Rachel Cunningham will be appointed CEO - Corporate Office (including corporate affairs, legal and secretariat).
This follows the announcement made in December 2013 that Dr Ian McPherson will step down as Group Chief Executive Officer after 12 years at the helm. He will continue however at Southern Cross for a further year (until 30 June 2015), working part-time with the Chairman and Board on health sector and strategic matters, and to enable a well-planned and smooth transition.
The Board is pleased that the appointment of experienced Southern Cross executives to these positions will support a seamless transition, providing stability and continuity.