News in Brief: Broker network appoints CEO of CHU | Insurance Business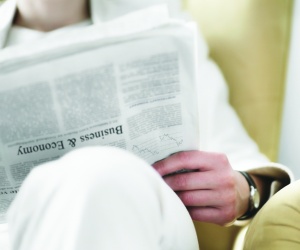 Broker network appoints CEO of CHU
Steadfast
Group has appointed Bobby Lehane as CEO of CHU Underwriting Agencies, effective Wednesday, 1st April 2015.
Lehane has spent the last seven years at Zurich Financial Services Australia, with the past two as EGM initially of the SME segment and then of the $1 billion commercial insurance segment.
Managing Director & CEO of Steadfast,
Robert Kelly
, said, "The appointment of Bobby is key to the ongoing success of CHU. He has an impressive track record of building high performance teams, leading transformation and change, leveraging technology and delivering results. We look forward to working with Bobby to add value to and grow CHU."
Insurance law guru honoured
Global insurance law expert Professor Robert Merkin, who is special counsel at DLA Piper New Zealand, has been appointed Queen's Counsel Honoris Causa in England and Wales under letters patent issued by the Crown.
The honorary appointment is reserved for lawyers who are not practising barristers, and only a handful of appointments are made every year. Professor Merkin was appointed an honorary QC for his contributions to the law of insurance and arbitration over the last 20 years.
The Lord Chancellor presented the honorary title to Professor Merkin at Westminster Hall last month.
Insurance tech provider in $400m management buyout
The private equity arm of Lloyds Banking Group is backing a $400 million management buyout of global insurance technology business
SSP
.
SSP provides IT services to over 1,000 insurance brokers and 160 insurers in 50 countries, with its broking technology platform processing over $10 billion worth of premiums and over a billion insurance quotes a year.
The new LDC investment will go towards funding growth in the UK and internationally.
"The global insurance industry is under increasing pressure to modernise its use of data to become more efficient, cut down costs, expand distribution and secure more accurate risk analysis," said Dale Alderson, investment director at LDC.
"SSP is at the forefront of this market, and with our support, will help transform the way that insurers operate and dramatically improve customer experience."
German court bans Uber's ridesharing service
A German court has banned Uber from offering its ridesharing service nationwide.
Frankfurt state court spokesman Arne Hasse said the ruling banning the UberPop service from offering rides with drivers who don't have taxi permits was issued last week. The ruling can be appealed.
The ruling stems from a suit brought against Uber by a German taxi association, which was heard in Frankfurt because it is one of several German cities where Uber launched operations.
The court issued an injunction banning Uber from operating last summer but lifted it a few weeks later, saying that while it considered Uber's practices illegal an emergency injunction wasn't justified.
Uber also has hit trouble in the Netherlands, Spain and France, which has effectively banned its service.
Uber said it regrets the Frankfurt court's ruling, calling it "a defeat for all those who want more choice in their personal mobility."
It added that it is "working on an alternative ridesharing offer that we are adapting specifically to the formalities in Germany," but didn't elaborate.
Taxi associations accuse Uber of allowing its drivers to skirt safety and insurance regulations that conventional cabs have to abide by.
NZI Centre gets improved energy rating and Auckland first
The NZI Centre in Auckland has achieved 5.5 stars out of 6 under the NABERSNZ energy rating scheme – a half star improvement on its previous rating and making it the first building in Auckland to attain the 'market leading' score.
The five-storey Fanshawe Street building was developed by Newcrest in 2009 and achieved a 5 Green Star rating at the time for fit-out and design.
The NABERSNZ rating shows the base building has an energy intensity of 49 kilowatt hours (kWH) per square metre, per year – a 17% improvement on its previous energy use.
The NZI Centre's sustainability features include a distinctive double skin facade along most of its perimeter, with automatically controlled blinds to moderate glare and sunlight. It also has exposed concrete ceilings to help moderate temperature.
CEO of tenant
IAG
, Jacki Johnson, said the company had still intended to improve on its previous NABERSNZ rating of 5.
"Being efficient in our energy use is important as it helps to earn trust and respect. By positively impacting on costs it also helps our business model, contributing to more affordable insurance, so it is not just a nice to do but it's a strategic imperative."
She added: "Importantly, this work on energy efficiency also helps make the building a very pleasant environment to spend time in – which is great for our people and productivity."