News in Brief: Broker network boss steps down | Insurance Business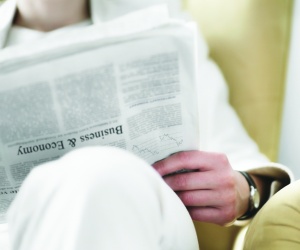 Broker network boss steps down
Cameron McCullagh has stepped down from his position as chief operating officer at
Steadfast
to pursue other interests.
His replacement comes in the form of current executive general manager - acquisitions, Dana Williams, who rejoined the business in 2014 and will assume the role on 1 July.
In her role as COO, Dana will have responsibility for working with Steadfast equity brokers to further improve their operations as well as continue to focus on acquisitions.
McCullagh said: "My three years at Steadfast have been exciting, challenging and rewarding. I believe the group has tremendous potential and I will continue to follow Steadfast with much interest."
Robert Kelly
, managing director and CEO, added: "Cameron has been a key player to restructuring the group, transforming it in particular into a consolidator of broking businesses. We wish him well."
Williams, who previously worked for Steadfast in 2012 when she helped the company prepare for its ASX listing, has 25 years' experience, including 15 years in the insurance industry, working in brokerages, insurance and reinsurance, and underwriting agencies.
She has previously held positions with international insurance brokerages, Hub International and
Marsh
.
Insurance company scoops prize in service awards
State Insurance has been named the overall winner of the Mainstreet Service Awards.
The awards were held at the Whanganui Regional Museum where the insurance company came out on top in the best professional service category before taking the overall gong with the highest overall score.
The judges said: "Iit was their team that pushed them over the line with near perfect scores for staff friendliness, presentation, product knowledge and local knowledge."
The businesses were judged by a team of mystery shoppers on a range of aspects including signage, access, product display, staff presentation, time to serve and local knowledge.
Marae insurance scheme announced
Waikato-Tainui Iwi has announced the introduction of a new insurance scheme for its raupatu marae - at no cost.
The scheme will be available to the 69 registered raupatu marae from July.
The package covers damage to buildings and contents, and loss or damage to taonga.
It also covers public liability for damages to a third party or personal injury and statutory liability.
Rahui Papa, the chair of Waikato-Tainui executive body Te Arataura, said that type of insurance could be costly, so the package would ensure marae would be safeguarded for future generations.
Marae were the lifeblood of the iwi, and their protection and maintenance was a key priority.
AMI ends fun run sponsorship
AMI will no longer be primary sponsor of the Wellington Round the Bays following a review of the company's sponsorship and community engagement activity.
The decision to conclude the partnership with Sport Wellington comes after four successful years in which the event was nominated for, and won, several awards.
Kevin Hughes, General Manager Customer Delivery for AMI, said "We're extremely proud of what's been accomplished through our partnership with Sport Wellington, and the recognition AMI Round the Bays has achieved for us in the community.
"Our decision is no reflection on the quality of our relationship with Sport Wellington or the success of AMI Round the Bays.
"AMI is moving in a different direction with its sponsorship strategy, looking for opportunities that directly align with its focus on customers and protecting their valued assets," Mr Hughes said.