News in Brief: Brokers agree on date to meet in court | Insurance Business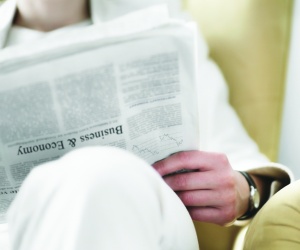 Brokers agree on date to meet in court
The legal action being taken by Willis against the JLT Group and one of its former employees is to take place in the High Court in London in April next year.
The broker's case includes alleged conspiracy relating to JLT taking some of its staff members, breach of duty and wrongful interference in the proposed sale of its Fine Art, Jewellery and Specie (FAJS) division to Miller Insurance.
The case also concerns 32 members of staff at Willis's FAJS division agreeing to join the equivalent operation at JLT in April, including David Gordon who was managing director,
Insurance Age
reports.
Gavin Mansfield QC, representing Willis, alleged his client first became aware of a mass defection from its FAJS division on 1 April.
"Our case is this was a carefully planned, targeted conspiracy to take a profitable division from us," he said.
ISO consults on name change
The
Insurance & Savings Ombudsman
is currently consulting on a name change along with a change to Scheme rules.
The ISO said the idea behind the change was to more accurately reflect the wide range of financial services it provides.
The proposal was to change the name to the Insurance & Financial Services Ombudsman (
IFSO
Scheme).
Dashboard camera sales rocket in UK
Leading car insurers in the UK have said they will accept dash camera evidence in the event of a claim, leading to a huge surge in dash cam sales.
The confirmation came after car parts chain and dash cam manufacturer Nextbase contacted 29 major British car insurers to ask if they would accept dash cam evidence with answer being yes.
Nextbase said that insurers were realising the benefits of
dash cam
use, thanks in part to their role in fighting 'crash for cash' fraud, which has been costing the insurance industry an estimated one billion pounds per year,
Advisen
reported.
A Nextbase spokesman said the footage could also make the claims process more efficient as "a video is more reliable than human witnesses."
Paul Watters, head of roads policy at the AA, added a note of caution for their use however, saying they offered a "very one-sided view" which wouldn't necessarily capture "the cyclist on the left-hand side or the cat on the road."
They could also increase the potential for car theft, he said, as the cameras were in clear view on the windscreen and can be dismounted easily.
Drone market set to take off
The
use of drones
could become common practice for nearly 40% of businesses in fewer than five years, say corporate risk managers.
Munich Re
asked risk managers at the recent Risk and Insurance Management Society Conference (RIMS) what they see as the greatest risk of using drones for business purposes.
Sixty-nine percent of those surveyed said issues relating to 'invasion of privacy' were their biggest concern, followed by inadequate insurance (12%), personal injury (11%) and property damage (8%).
Those same risk managers said they would buy drone insurance even if it was not mandated, reports
Insurance Journal
.
The Federal Aviation Administration (FAA) has estimated that 30,000 commercial and civil drones could be in the US skies by 2020.
Insurance software provider signs new deal
Target Group has signed a multi-year deal to provide their product and accounting solutions to financial services digital affinity provider Direct Money in South East Asia.
The UK-based company, whose clients include MAS, will supply Direct Money with its IF Channel and new accounting solution.