News in Brief: CBL acquires more than 2 million shares | Insurance Business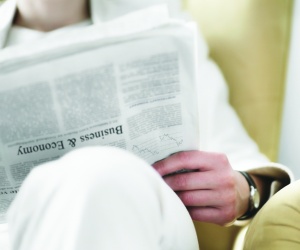 CBL acquires more than 2 million shares
CBL has exercised and settled an option to acquire 2,160,000 CBL shares for AU$1.17 from selling shareholder Volker Weisbrodt of Assetinsure Pty Ltd, which is now a 100% subsidiary of the CBL Corporation Group.
In
buying Assetinsure
for a mixture of cash and shares, CBL agreed after settlement to retain the ability to acquire back the CBL shares from Volker at a discount for cash, if exercised within 12 months.
The shares would be held on account of a future placement, CBL said in an announcement, and would not dilute or affect any current shareholdings or shares on issue.
Carden Mulholland, CFO of CBL Corporation, said that there were no plans to place them with any party at this stage, but the chance to acquire the shares at the advantageous price and in Australian dollars was too attractive an opportunity to pass up.
There were no other options or ability to buy shares back from selling shareholders of Assetinsure, the company added.
Insurer's drone use marks an industry first
IAG
has used
drones
to help assess damage from recent bushfires in an Australian first.
The claims team for the insurer, through its CGU, WFI and Coles brands, used the technology to view damage caused by the fires that devastated the Great Ocean Road area on Christmas Day.
The use of the technology will help speed customer claims by fast-tracking the assessment process, the insurer said.
Using a property repair partner, the insurer was able to inspect damaged properties from a safe location before physical access to the area was granted by authorities which allowed the insurer and its customers to review damage without the risk of physically accessing the site.
Andy Cornish, chief operating officer for IAG, said that the use of drones by the company paved the way for future use in insurance.
"We are proud to be the first insurer in Australia to use drones to assess damage following a major bushfire and have received extremely positive feedback from our customers who benefitted from this technology," he said.
"We are already working with our property repair partner to develop how we can use this technology to help more customers in the future."
$60 billion-a-year global risk of pandemics touted
Severe outbreaks of infectious diseases could pose more of a risk to the global economy than wars or financial crises, according to a new report.
Research group, the Commission on a Global Health Risk Framework for the Future, who produced the report, found that rather than just viewing them as health issues, infectious diseases should be seen as potential threats to security or economic stability.
The study said that another global pandemic such as the 1918 influenza outbreak which killed between 50-100 million people, could cost the global economy an average loss of more than US$60 billion a year.
However, it said government spending and prioritising was lacking, while the risk of pandemics was growing as the world becomes more connected through travel, trade and communication.
"Ebola and other outbreaks revealed gaping holes in preparedness, serious weaknesses in response, and a range of failures of global and local leadership," the commission's chair Peter Sands wrote in the report preface.
The report estimates that about US$4.5 billion a year – or 65 cents per person – "could better protect everyone in the world from such risks."
Cybersecurity agreement reached with US auto industry
(Bloomberg) – The US Transportation Dept and 17 automakers have reached agreement on efforts to enhance safety, including sharing information to thwart cyber-attacks on their increasingly wired vehicles.
The companies, which included General Motors, Ford and Toyota, and the regulators agreed to suggest best practices, share lessons learned and find ways to engage researchers to identify emerging threats.
"Last fall, we took an unprecedented step in getting in the same room, to get more proactive and less reactive," US transportation secretary Anthony Foxx said.
"Real safety is finding and fixing defects before someone gets hurt rather than punishing them after damage is done."
The news followed an earlier announcement in Detroit that the National Highway Transportation Safety Administration will allow automakers with safe autonomous vehicles to apply for exemptions to certain rules, as part of a new approach by the agency to ensure government doesn't stand in the way of technological progress.
Regulators also announced their intention to award about $4 billion in grants to fund demonstration projects that can help speed the development of self-driving cars.