News in Brief: Cover-More announces FY results; new director | Insurance Business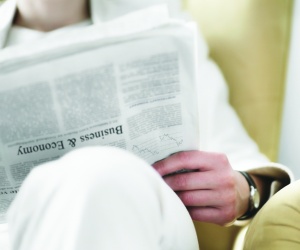 Cover-More announces FY results; new director
Travel insurer Cover-More has announced its second lot of results as an ASX-listed company with double digit growth in its travel insurance activities and consolidated earnings despite a tough operating environment.
Chairman Louis Carroll pointed to an 8.9% growth in gross sales to AU$466.8 million; 7.2% higher EBITDA of AU$52.0 million, compared with last year; 10.3% higher NPATA of AU$31.1 million compared with FY2014; and 14.9% growth in operating cash flow before capital expenditure to AU$54.8 million.
The company's move to increase channel and geographic diversification to improve resilience had buffered the effects of a lower Australian dollar.
Carroll said that the 19% depreciation against the US dollar had two effects on performance: "It increases the costs of claims overseas, which creates margin pressure and secondly, it can slow growth in outbound travel."
"Outbound travel in FY2015 grew by only 1.8%, which is the slowest growth in the past decade," he said.
The company also announced a new director, William Easton, whose appointment is effective from 1 September 2015.
Suncorp reveals CEO start date
Suncorp Group has announced the start date for their new CEO, Michael Cameron.
Cameron, who will replace outgoing leader Patrick Snowball will start his role at the head of the group on October 1, it was announced.
Currently CEO and MD of GPT, Cameron has served as a non-executive director at Suncorp since 2012 and will replace Snowball who will return to the United Kingdom following six years at the head of the business.
Suncorp Group chairman, Dr Ziggy Switkowski, announced the start date and believes it fits well with the business as it follows Snowball's final AGM with the firm.
"Mr Cameron's depth of experience will drive the Group and its many brands to the next level for the benefit of shareholders and customers, while maintaining the discipline and focus that underpins the company's strategy," Dr Switkowski said.
The Group recently announced their yearly financial results which saw them hit with their worst ever year for natural disasters following five events across New South Wales and Queensland.
Rural insurer announces $26.7m profit
The country's largest rural insurer, Farmers Mutual Group, has announced an after tax profit of $26.7 million, its sixth consecutive profit.
Farmers Mutual Group (FMG) chief executive
Chris Black
said the result was underpinned by investment income of about $23 million.
"Eighty percent of our investments are cash and bonds, so very secure and relatively stable. We take a conservative view, and the other 20 percent is in equity investments. We use that profit in a range of ways, firstly adding to reserves."
Black said the Reserve Bank had certain requirements in terms of capital levels.
"Pleasingly we're over twice the minimum capital required by the Reserve Bank regulations. It's important for us to make a profit as a mutual, but we don't pay dividends; we invest it back into the business for the benefit of members and clients."
Black said FMG had received about 500 claims related to the flooding that struck the lower North Island in June, which had cost $3.5 million dollars so far.
Black said FMG still had about 150 Canterbury earthquake claims to settle from a total of about 3,500, which it hoped to resolve by next March.
More than $1 billion claims paid each year for personal insurance
New Zealanders have received more than $1 billion a year in personal insurance claims for each of the last five years according to figures released today by the Financial Services Council (FSC).
FSC CEO Peter Neilson said the $1.133 billion a year payout in the year ended 30 June 2015 included life and income protection insurance.
Neilson said the personal insurance claims paid out by the insurance industry had been consistently over $1 billion a year for each of the last five years since first surpassing the $1 billion mark with a payout of $1.009 billion in the year ending 30 June 2011.