News in Brief: Digital chief leaves IAG | Insurance Business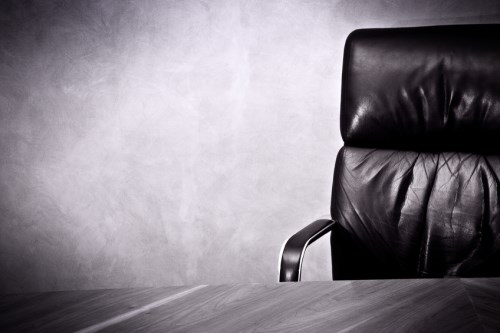 Digital chief leaves IAG
Peter Harmer, IAG managing director and CEO, has announced the departure of Claire Rawlins, group executive digital and technology, from the company; with Peter Bonney to lead the Digital Labs team on an interim basis.
Rawlins joined IAG in June 2015, with a mandate to accelerate IAG's technology and digital priorities. Prior to working at IAG, Rawlins has held CIO and a variety of IT leadership roles in companies which include Air New Zealand, NBN Co., AAPT, BT, Fidelity Investments, and Woolworths Limited.
Bonney, presently director of disruptive technology, architecture & delivery, joined IAG in November 2015. Bonney joined IAG from Deloitte, where he worked for over seven years, most previously as technology director for Deloitte Digital in Sydney.
Harmer commented on working with Bonney in his interim role: "I look forward to working with Peter to further refine our digital offering and to develop new and innovative ways to connect and engage with our customers and partners."
EQC legal adviser bags national firm of the year award
The Earthquake Commission's (EQC) primary legal adviser on all its statutory natural disaster insurance obligations including all Canterbury earthquake-related insurance claims and associated litigation has been recognised as one of the top dispute resolution firms across the Asia-Pacific.
Chapman Tripp has won national law firm of the year at the second annual Asialaw Asia-Pacific Dispute Resolution Awards 2016 held in Hong Kong last week, 27 September.
The winners were selected by Asialaw's editorial staff following extensive research between April and August 2016.
The firm's national team comprise of 58 litigators across Auckland, Wellington, and Christchurch offices.
SCTI launches user-friendly website
Southern Cross Travel Insurance (SCTI) has announced the launch of a new website that features a user-friendly interface and easy navigation to reflect the huge change in the way customers buy travel insurance.
The new layout of
www.scti.co.nz
, developed in partnership with web development and user experience specialists Sitback Solutions, guides users directly to the information they need – from getting quotes, making a claim, contacting the team, to finding out more about their policy and amending details.
Craig Morrison, CEO at SCTI said: "We have a strong desire to enhance the user experience in all aspects of our business. We took a good look in the mirror and decided if something wasn't essential, it needed to go. By doing so, we eliminated unnecessary features and remapped the customer journey to make the website as clear and straightforward for our customers as possible."
The new website allows users to get a quote much faster. The design has been simplified so travellers can get an instant quote by just providing the following information: where, when, and who is travelling.
"At SCTI our goal is simple: be great at what we do – selling travel insurance. The way we achieve this is by delivering excellent customer service," said Morrison.
"Most travel insurance is now sold online and selling direct allows us to focus on providing customers with what they want from a travel insurance provider, so they can turn their attention to making the most of their trip."
The website was also optimised for mobile and tablet devices, making it easier for travellers to get cover on any device whenever, wherever.
"Over the past few years we've seen a huge change in the way people purchase travel insurance, with travellers valuing convenient and flexible online self-service. Increasingly, travellers also want to know they can organise their insurance policy from any device on the go."
Related stories:
IAG, Carpet Court donate $55,000 to NZ Red Cross
Insurer's definitive answer on Tower speculation
Insurer IAG's blackmailer facing deportation
EQC boss to step down
EQC unveils shape for 2017
IFSO reveals Canterbury complaints rate