News in Brief: Dunedin subsidence problem adds to insurance cover fears | Insurance Business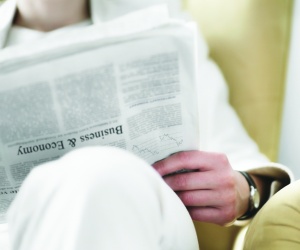 Dunedin subsidence problem adds to insurance cover fears
New data released by GNS Science, which has suggested parts of South Dunedin could be sinking by as much as 5mm in some places, has compounded fears of some of the city's residents around insurance cover for their properties in the long term.
The new findings, which add to existing concerns about sea level rise, rising groundwater and flooding in the low-lying suburb, have prompted responses from the Insurance Council of New Zealand (ICNZ), academics and council leaders, the
Otago Daily Times
reported.
University of Otago School of Surveying lecturer Dr Paul Denys said the attitudes of insurance companies could play 'quite a crucial role' in the area's future.
If companies withdrew cover, or hiked premiums to an unaffordable level, "ultimately that might be the way it [South Dunedin] becomes uninhabitable," he said.
ICNZ CEO Tim Grafton said premiums were unlikely to be affected in the short term, however he acknowledged that they "may progressively increase over time, reflecting any gradual rise in risk."
He said: "It is likely that any insurance impact will vary from property to property depending on the degree of exposure and risk, based on information such as building design, other hazards that might exist and risk factors and mitigation."
Dunedin Mayor Dave Cull said it was 'too early to be drawing too many conclusions' about the impact on insurance in South Dunedin.
Cash-strapped insurance advocacy service gets grant
An insurance advocacy service for earthquake-hit homeowners in Christchurch has received a much needed cash grant a month after it was forced to close up shop due to lack of funds.
The Canterbury Insurance Assistance Service (CIAS) asked for a $100,000 funding, but not before the Christchurch City Council had approved the staff recommendation of a $50,000 grant on last week, reported
Fairfax Media
.
CIAS was still dealing with more than 60 cases when it ceased its operations, having reached its financial "crunch point" a few months ago and was unable to pay staff wages.
Ali Jones, councillor and former CIAS trustee, said a new organisation was needed to help homeowners, as both CIAS and the Residential Advisory Service (RAS) were set to close at the end of the year.
Christchurch Mayor Lianne Dalziel agreed, saying a new organisation could bring together the expertise of RAS, earthquake support coordinators, Ministry of Social Development workers, and other relevant agencies.
She said that unless their homes were repaired or rebuilt, the people could not contribute to the recovery process,
Fairfax Media
reported.
CIAS is a registered charity launched in 2013. RAS is funded until the end of the year by the Insurance Council of New Zealand, EQC, the council, and the Ministry of Business, Innovation and Employment.
Insurer to foot $200K bill for Canterbury fire
Two
IAG
insurance brands have been asked to pay up $217,118.30 in claims after the High Court ruled a Canterbury couple innocent of fuelling a fire that burned across 69 hectares of land and destroyed several properties on January 10, 2013.
The amount was for costs sought by the New Zealand Fire Service Commission and the Selwyn District Council for putting out the fire.
AMI
and
Lumley
General Insurance had alleged Jill and Ross Legg had fuelled the fire by putting new vegetation on a heap used for burning vegetation between the time of the initial fire on December 16, 2012 and the major fire the following month, reported
Fairfax Media
.
The fire, which was fuelled by high winds and tinder-dry conditions, razed several homes, farm equipment shelter belts, fences, power supplies, water and irrigation supplies, and telephone connections, as well as a farm which housed 18,000 laying chickens.
In the High Court decision released last week, Justice Gerald Nation said he was satisfied no green waste was put on the heap after the general fire, reported
Fairfax Media
.
"I am satisfied that neither Mr Legg nor Mrs Legg thought their fire heap posed a risk . . . they had assumed that, within two or three days of the fire having been lit it was completely out," Nation said.
"The fire thus resulted from the fact that, contrary to the Legg's knowledge or expectation, hot embers with the potential to re-ignite remained within the heap long after they thought the fire had gone out."
Andrew Riches, the couple's lawyer, said the past two years had been difficult for the Leggs: "The uncertainty around insurance cover over the past two years has meant an extremely difficult and stressful time for the Leggs."
The insurer said its legal team was currently awaiting legal advice regarding the High Court decision and refused to comment further.
Related stories:
Lack of funds put insurance advocacy service on hold
Sea level report 'useful' for industry