News in Brief: Elantis has new head of Aussie distribution | Insurance Business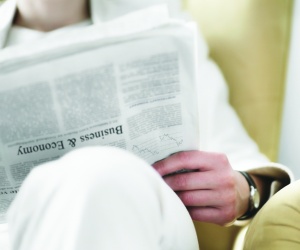 Elantis has new head of Aussie distribution
Nick Cunningham has been appointed as the Australian head of distribution at
Elantis Premium Funding
.
Reporting to Elantis CEO Jurgen Rammesmayer, Cunningham joins Elantis from NAB Wealth and brings with him an extensive business development and sales management track record.
Rammesmayer said this is a key appointment to strengthen the leadership capability of Elantis which is on a steady growth trajectory, following its rebranding earlier this month.
"Nick's track record, strategic insights and sales disciplines will be an ideal complement to the strengths of our existing distribution team. In line with our brand promise, Nick will bring energy, a fresh approach and new perspectives to our business and industry sector," said Rammesmayer.
Cunningham starts on 5 August and will be based in Sydney. Ross Clarke continues to lead the Elantis team in New Zealand.
Strong growth for Willis in Q2 results
Business in
Willis
' emerging markets and North America has largely driven the strong growth enjoyed by the broker in the second quarter of 2014.
But its profits in the period were reduced by increased costs driven by a number of new hires in the past 12 months.
The company's revenues, including commissions and fees, increased by 5.1% in the quarter compared with the same period a year earlier. It said organic growth of 4.5% was led by its emerging markets and North America units. It also enjoyed modest growth in reinsurance despite what it described as challenging market conditions.
The broker posted total revenues of US$935m in the quarter compared with US$890m a year earlier. Its operating income, however, dropped to US$148m, an operating margin of 15.8%, compared with US$167m in the second quarter of 2013, an operating margin of 18.8%.
Operations in Asia were strong, led by growth in Willis' Global Wealth Solutions business, while Australasia was up low single digits.
Dorchester Pacific in Turners bid
Dorchester Pacific has launched an $82 million-plus takeover offer for the car auction company Turners Auctions, describing it as a good fit for its insurance and finance business.
The company is offering $3 a share, or several more complicated alternatives.
Dorchester already owns 20% of Turners and has reached an agreement with Bartel Holdings, to buy its 20.8% stake.
The rest of Turners' shares are widely held. Shares in Turners rose 30 cents to $3.05 on Monday.
Dorchester chief executive Paul Byrnes said Turners' shareholders have a number of options. He said his company's offer was unconditional.
"We do believe that we can add value to the business by increasing the finance and insurance offer in particular."
Gallagher posts 51% Q2 revenue rise
The US broker reported a profit after tax of $109m in the second quarter of 2014, up 17% from $93.5m in year-on-year comparisons.
Acquisition costs of US$16m have failed to hamper Q2 bottom lines at
Arthur J Gallagher
with the US-based broker posting a total revenue increase of 51% to US$1.2bn from US$779.5m in the comparable period last year.
Gallagher reported a profit after tax of US$109m in the second quarter of 2014, up 17% from US$93.5m in year-on-year comparisons.