News in Brief: Ex-QBE exec accused of US$2.6m fraud | Insurance Business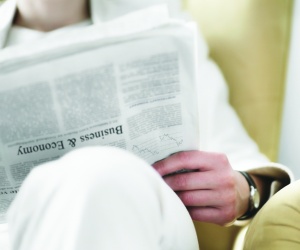 Ex-QBE exec accused of US$2.6m fraud
A former QBE Insurance Group executive and an accomplice embezzled US$2.6 million by submitting phony invoices using the forged name of the CFO, US prosecutors allege.
James J Shea, a former QBE vice president who was responsible for integrating the Australian insurer's IT systems, and Eugene Fallon, an outside consultant, are said to have defrauded QBE over two years, beginning in January 2012, the US said.
While QBE was not named in the criminal complaint filed last week in Manhattan federal court, spokeswoman for QBE North America, Amanda Taylor, confirmed that QBE was the company in question.
"And we are cooperating fully with law enforcement in this matter," she added.
Shea, who is planning to fight the charges, is accused of forging the signature of QBE's CFO on contracts authorising payments for sham consulting work done by two companies controlled by Fallon, the
Sydney Morning Herald
reported.
Investigators found Shea and his wife had spent more than $4 million during a six year period from October 2008, including $1 million in cash for a house, $102,000 in furniture, $38,401 at the Disney Resort and $18,233 at an Apple Store.
Jetstar's opt-out insurance under fire
Consumer advocate Consumer NZ is calling on Jetstar to stop using pre-ticked boxes for travel insurance, seat selection and check-in baggage and says a recent survey it ran backs the move.
More than 90% of 2200 people surveyed by Consumer NZ want Jetstar to ditch the opt-out pricing methods.
The calls follow Air New Zealand's move to stop pre-ticking its travel insurance box after receiving a formal warning from the Commerce Commission in March,
Fairfax Media
reported.
The survey found that half of people who flew once a month or more said they had been caught out by the practice and had extra charges added to the ticket price.
Consumer NZ CEO Sue Chetwin said: "The survey results should send a clear message to Jetstar it needs to clean up its pricing."
Landmark ruling could upend Uber business model
An Uber driver is an employee not a contractor, according to a new ruling by the California Labor Commission, a decision which could open the doors to a flood of similar lawsuits.
The decision became public after Uber appealed it in a filing last week in state court in San Francisco,
Insurance Journal
reported.
While the Commission has stressed the decision only applies to the individual claimant – Barbara Ann Berwick - it follows a state agency ruling in Florida earlier this year that Uber drivers are employees.
Several factors were behind the ruling, including that drivers can't be Uber drivers without the application; because the company pulls DMV records and does background checks; and because the company specifies various rules about how the work may be performed and cuts off access to the application if drivers get persistently low ratings or are inactive for 180 days.
However, industry commentators, including Uber drivers, said while many Uber drivers did not like the current business model they did not want to be considered Uber employees either.
Forbes blogger Harry Campbell said: "It shows the current model is not clear cut."
He said Uber currently had the best of both worlds. "They're able to except some of that employee control, but they're not having to pay any of the costs."
New CEO for Chubb's Australian business
Matthew Doquile will take on the role from 1 July, the company announced.
Doquile started his career with Chubb as a CSI underwriter in the Melbourne office and his since risen through the ranks with stops as Perth branch manager and Singapore country manager for the major international insurer.
James P Bronner, senior vice president, Asia Pacific zone for Chubb Group of Insurance Companies, said of the hire: "I am pleased to announce the appointment of Matthew Doquile to the role of Chief Executive Officer for Chubb Insurance Company of Australia.
"With nearly 20 years of experience, Matt brings to the role significant understanding of the insurance market and Chubb organisation not only within Australia but across Asia Pacific."
Doquile has been strategic marketing and Chubb personal insurance manager for the Asia Pacific region since 2009 and is based in Melbourne and directed Chubb's Masterpiece product to a pre-eminent positon with high net worth clients across the region, the company said.