News in Brief: First Chinese broker registers with Lloyd's | Insurance Business New Zealand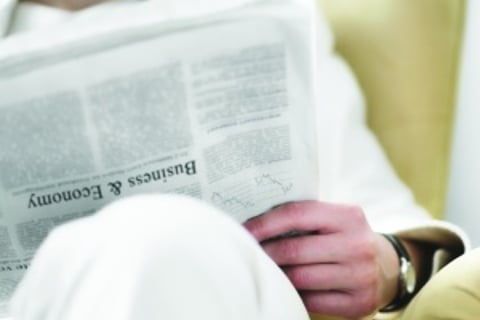 First Chinese broker registers with Lloyd's
Shanghai Asian Insurance Brokers (SAIB) has become the first Chinese broker to register with Lloyd's of London, setting a precedent for other local firms, reported
Insurance Age
.
As a specialist in liability insurance and special risk insurance in China plus international insurance, reinsurance and risk management, SAIB said the move was a great honour for them and would help accelerate their internationalisation and improve their brand.
Lloyd's of London global markets director Vincent Vandendael described SAIB's joining as a positive step, and reinforced Lloyd's commitment to strengthening its relationships with Chinese brokers.
Moody's QBE upgrade
Moody's Investors Service has upgraded QBE Insurance Group Ltd's senior unsecured debt and long-term issuer ratings to Baa1 from Baa2 with the outlook on the ratings as stable.
The upgrade reflected the group's improved balance sheet settings, demonstrable progress in strategic focus and operational integration and enhanced earnings profile, Moody's vice president and senior analyst, Frank Mirenzi said.
"The diversity of the group's earnings, underpinned by the strength of its Australian and New Zealand operations, along with the improving earnings profile of its North American businesses, should lead to higher levels of profitability over time," Mirenzi said.
Energy giant sued over climate change
A Peruvian farmer has filed a lawsuit against German energy giant RWE with the allegation that the company's fossil fuel emissions had endangered his family, livelihood and hometown, in what is being described as a landmark action.
The lawsuit argues that RWE "is partly responsible for glacial melting in the Andes and thus also for the danger to his house which lies at the foot of the mountains," said pressure group German watch, which is advising farmer and mountain guide Saul Luciano Lliuya.
RWE will face the legal action before the regional court in Essen, western Germany, where RWE is based.
Lliuya said he was seeking payment "proportional to the company's contribution to climate change", and also called upon "international companies which change the climate by emitting greenhouse gases" to assume "responsibility",
Advisen
reported.
The case comes just days before the UN climate summit in Paris is due to start.
Insurance companies probed amid spying claims
The UK's Financial Conduct Authority (FCA) has launched a probe to investigate insurance companies snooping on customers' social media accounts and shopping habits, the
Daily Mail
has reported.
The FCA is investigating how companies are getting hold of and using 'big data' gleaned from an increased use of smartphones, Twitter and Facebook, and whether customers are worse off if premiums are bumped up as a result.
The watchdog is focussing on general insurance, including home, motor and travel policies, and will look at 'what further steps need to be taken' to protect customers' privacy.
While insurers have argued they can price more accurately with greater information or even uncover fraud, privacy campaigners have warned that customers have no idea what information firms have on them.