News in Brief: Fitch withdraws IAG rating | Insurance Business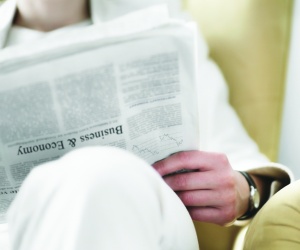 Fitch withdraws IAG rating
Insurance Australia Group has shrugged off any significance to the news that Fitch Ratings plan to withdraw its rating of the company.
The ratings agency said it would withdraw the ratings of IAG Ltd's main operating subsidiaries on or around 9 June, 2014, for 'business reasons'.
But spokesman Paul Marriage said the rating had been unsolicited in the first place.
He told Insurance Business: "In order for the rating to be continued, Fitch advised we would need to enter into a commercial arrangement with them.
"IAG declined to enter into a commercial arrangement given we already have a very strong AA- rating from S&P."
AIG makes Federal Reserve's list of 15 firms for extra supervision
The Federal Reserve has released a list of 15 firms that merit an extra layer of supervision because they pose heightened systemic risks, including insurer AIG and Bank of America Corp.
The tally published on the Fed's website last week listed the four largest US lenders, the biggest clearing and custody banks such as Bank of New York Mellon Corp, and Wall Street firms Goldman Sachs Group Inc and Morgan Stanley.
Other members include JPMorgan Chase & Co, the General Electric Capital Corp and four of Europe's largest financial companies.
Single password for multiple carriers launched
The insurance industry is moving to end the clutter of 'sticky notes' with passwords on monitors everywhere with a tool that reduces the need for agencies to keep multiple passwords, reports Insurance Journal.
A non-profit industry coalition, ID Federation Inc, has introduced SignOn Once (SignonOnce.org) which allows agency staff to use one login to securely access systems of multiple carrier business partners for transactions such as quoting, submission and account management.
According to information from ID Federation, every month, 25% of employees forget three or more passwords. About 60% rely on memory, and 30% use sticky notes, a Word document or spreadsheet, or 'other' means – all of which pose a security risk.
The group also claims that the majority of help-desk calls are about forgotten passwords and each reset can cost up to $150 in lost productivity.
According to ID Federation leaders, SignOn Once can reduce the time that agencies, carriers and vendors spend on managing passwords while simultaneously enhancing the security of connections.
Bancorp lists on Germany's Frankfurt Stock Exchange
Bancorp Group's investment and private banking group, (Bancorp New Zealand Wealth Management Limited (or the Company) has become the first New Zealand Company to list on Germany's prestigious Frankfurt Stock Exchange.
Craig Brownie the Managing Director of Bancorp says the Company had a market capitalisation of EUR$42 million upon listing and its operations include a diverse yet profitable range of activities in growth sectors.
"The Company's operations are diverse covering a significant involvement in global aviation insurance and aircraft financing through to owning the Auckland Airbus service and private banking operations for international investors seeking New Zealand investments. In all these areas we have identified significant opportunities and growth potential especially from within the strong German economy and the ready access to capital that market provides."
Brownie adds that the German listing was chosen due to the existing international operations of the Company and the ability to quickly scale its future growth plans.
Folded insurer's liquidation to continue for two years
The liquidation of small insurance company Western Pacific Insurance is likely to continue for at least another two years, reports Fairfax Media.
The liquidation is already three years old with none of the $48 million of Canterbury earthquake claims settled.
Liquidators said in their six monthly report that the liquidation was likely to continue until at least 2016 because there was a lot of work in assessing and settling insurance claims.
Western Pacific collapsed in April 2011, swamped by earthquake claims from Canterbury clients. It was owned by high-profile Queenstown lawyer Graham Smolenski and a related Australian couple, Jeff and Adele McNally.
Preferential creditors were likely to receive a payment in the next 12 months.
Liquidators Grant Thornton New Zealand said unsecured creditors were unlikely to be paid.