News in Brief: Flat-pack furniture giant enters insurance | Insurance Business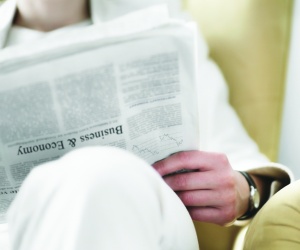 Flat-pack furniture giant enters insurance
Perhaps it was only a matter of time before the flat-packing, self-assembly furniture innovators IKEA tried its hand at insurance.
The Swedish company, which has yet to open a store in New Zealand, has begun piloting child and pregnancy insurance in a few select Swedish stores. It plans to extend the offering to include home insurance products within weeks, according to the
Wall Street Journal
.
IKEA will take the offering abroad in due course and could soon be joining Coles and Woolworths in tapping into Australia's insurance market.
IKEA Australia has stores in Perth, Adelaide, Richmond, Springvale, Tempe, Rhodes and Logan.
Bridgecorp receivers pursue Lloyd's for $20m
The receivers of failed finance company Bridgecorp have taken a $20m claim against Lloyd's of London to the Court of Appeal.
The company had engaged insurance broking firm
Herbert Insurance Group
, the owner of which was recently found guilty of a series of fraud and corruption offences.
Lloyd's was the underwriter of Herbert Insurance which is why the receivers are now pursuing them with the claim.
While Justice Murray Gilbert dismissed the claim in the High Court earlier this year, Bridgecorp's receivers appealed the decision last week.
No impact on premiums from new Wellington fault
The discovery of a new fault in Wellington is unlikely to have any impact on insurance premiums for homeowners and businesses, according to the Insurance Council of New Zealand (ICNZ).
NIWA announced the discovery of a new active fault in Wellington Harbour after analysing data from a recent marine survey. The Aotea Fault is part of a series of several dozen geological faults in the Wellington region, many of which are considered capable of generating a strong earthquake.
However, scientists say the fault does not increase Wellington's earthquake risk in any appreciable way and that any ground-shaking the Aotea fault could produce is already considered in Wellington's seismic hazard calculations and accounted for in the building code.
"The scientific reassurances that the Aotea fault doesn't dramatically increase Wellington's earthquake risk appreciably will mean it's unlikely there will be any impact on insurance premiums," says ICNZ CEO Tim Grafton.
"This type of research is welcomed as it gives the territorial authorities a better understanding for planning and construction of infrastructure across the fault," says Grafton.
Ex US security chief fights cyber crime with insurance
A former US security chief has launched a cyber crime insurance product designed for companies with a market capitalisation of less than $500 million, or 80% of all US publicly quoted companies.
Former Homeland Security secretary Tom Ridge has launched the product in collaboration with syndicates operating at the Lloyd's of London market with Guy Carpenter acting as broker,
Reuters
reported.
Citing data from the Centre for Strategic and International Studies, Ridge said 3000 US companies were hacked in 2013 and the cost of cyber crime to the global economy totals more than $445 billion annually.
"This is not just about insurance, but helping and incentivising companies to manage their cyber operations more effectively," said Ridge, whose product is available through his new insurance firm Ridge Insurance Solutions.
The insurance is underwritten by Brit, AEGIS London, Novae, Barbican Insurance Group and ACE with policies of up to $50m each available immediately, the company said.
AM Best Affirms Ratings of New Zealand Local Government Insurance Corporation Limited
AM Best has affirmed the financial strength rating of B+ (Good) and the issuer credit rating of "bbb-" of New Zealand Local Government Insurance Corporation Limited (Civic Assurance). The outlook for both ratings is negative.
The ratings mainly reflect AM Best's concerns over Civic Assurance's reinsurance recoverable risk, which remains sizable relative to the company's overall capitalization.
Partially offsetting these negative rating factors is Civic Assurance's risk-adjusted capitalization as determined by Best's Capital Adequacy Ratio (BCAR), which remains supportive of its ratings. The negative outlook on the ratings mainly reflects the uncertainty regarding the outcome of an arbitration between Civic Assurance and one of its reinsurers.
Factors that could result in negative rating actions include negative regulatory action, an unfavourable arbitration outcome, further reinsurance disputes or higher-than-expected operating expenses.