News in Brief: Former IBANZ chief named on Aussie honours list | Insurance Business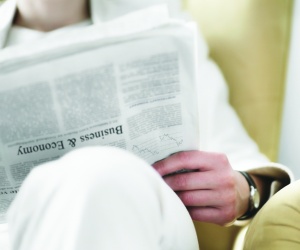 Former IBANZ chief named on Aussie honours list
Former IBANZ president John Richardson has been awarded an Order of Australia Medal in the Queen's Birthday honours list.
He is recognised for his services to business, particularly the insurance industry, and the community.
Richardson, who was also CEO of
Marsh
Australia from 1994 to 2000, remains a senior corporate adviser to the company and also serves as chairman of the Marsh & McLennan Companies advisory board.
He twice served as president of the Anziif and IBANZ.
Richardson's community interests include serving on the board of the Fred Hollows Foundation and he was a founding councillor of the Australia Business Arts Foundation.
Ratings affirmed for FMG
AM Best has affirmed the financial strength ratings of A (Excellent) and the issuer credit ratings of "a" of Farmers' Mutual Group (FMG) and FMG Insurance Limited (FMGIL) with the outlook for all ratings as stable.
The agency said the ratings reflected the excellent risk-adjusted capitalization of FMG and FMGIL, along with the group's trend of favourable profitability and position as a leading underwriter of rural risks. FMG is in the process of transferring all insurance business into FMGIL. This process is expected to be completed by 31 March 2015.
Offsetting factors include the group's vulnerability to less severe but more frequent weather
events
and its reliance on capital gains. To better control its vulnerability to frequent weather events, the group has put in place an aggregate event reinsurance cover, effective from 1 April 2014.
Positive ratings movement could occur if the group reduces its reliance on capital gains while maintaining the strong operating ratio it has achieved in the five years to 31 March 2014. A material reduction in risk-adjusted capitalization would likely result in negative rating pressure.
Flight MH370 families get compensation
Malaysia Airlines' insurer, a consortium led by Germany's Allianz, has begun paying the families of passengers who were aboard Flight MH370 US$50,000 each in initial compensation three months after the jet disappeared, a government official says.
So far six Malaysian and one Chinese family have received the advance payment, to which all the families of the 239 passengers and crew on board are entitled, said Malaysian deputy foreign minister Hamzah Zainudin last week.
Talks with 40 more Chinese families are underway to ascertain they are the rightful claimants, said Hamzah, who heads a committee to support the missing passengers' next-of-kin.
The Boeing 777 inexplicably disappeared on March 8 en route from Kuala Lumpur to Beijing, with no sign of wreckage found despite an extensive search off western Australia.
Full payment to the families – who can claim up to more than three times the amount of the initial payout – would be made later, Hamzah said.
The government was not yet prepared to declare the plane lost, he added.
Suncorp group appoints new CIO
Matt Pancino has been appointed as CEO of Suncorp Business Services, the group announced last week.
Pancino, who has been with the Suncorp Group for four years, most recently as chief information officer, has also held senior executive roles in technology and operations with Telstra and Perpetual.
The appointment follows the resignation of Jeff Smith who has accepted a senior global executive role with IBM based in the US.
Suncorp Group CEO Patrick Snowball said Smith had made a significant contribution during his seven years at Suncorp and his appointment to a world-leading technology company was testament to his skill and leadership.
"Jeff's strong and inspirational leadership qualities have ensured we have exceptional talent within Suncorp Business Services," he said.
"This has allowed a smooth succession plan involving the promotion of Matt Pancino to the CEO role within our shared services function.
"Matt is a well-qualified executive with a proven track record. I'm delighted with his appointment."
Snowball also thanked Smith for his 'friendship and professionalism, drive and enthusiasm' before wishing him all the best for the future.