News in Brief: Gallagher Bassett Services updates tech | Insurance Business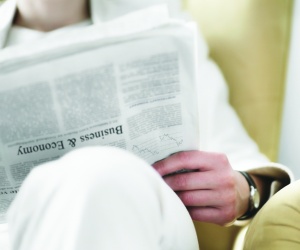 Leading claims firm updates tech
Third party claims administrator,
Gallagher Bassett
Services, has announced an update to its technology which will see it roll out new cloud-based processes across Australia and New Zealand.
Following an extensive tendering process,
Gallagher
Bassett will use Promapp technology across its business in a bid to speed up its processes as the company begins its roll-out in Queensland.
"With Promapp, Gallagher Bassett are able to publish information updates in a matter of hours and this will be accessible at an individual's moment of need – a key determinant in the decision to select the Promapp solution," the company said in a statement.
The tech firms ease of use and streamlined capabilities will see the claims administrator provide up-to-date information on ongoing claims.
"It was Promapp's usability, tight integration of process diagrams, attractive interface and modular approach that determined it would best be able to support the business in providing a platform for operational excellence and streamlining process change and approvals," the company said.
"It will provide staff with one source of truth for operational knowledge, where staff and management are confident in the quality and work outputs achieved when following approved processes."
Feedback sought on further reporting of foreign insurance business
The Reserve Bank of New Zealand is consulting on a proposal for supplementary reporting of foreign insurance business.
The proposed additional reporting does not apply to Lloyd's or overseas insurers, and does not apply to outwards reinsurance.
Rather it is to collect additional information annually from NZ insurers with at least 10% of their total insurance business being outside New Zealand.
The proposal and draft form was provided this week on the
New Regulatory Initiatives
webpage and feedback is sought on the proposal.
Submissions or any enquiries are to be sent to
InsuranceData@rbnz.govt.nz
by 31 July 2015.
Insurance payment boosts Orion's result
The final settlement of earthquake insurance claims has provided a $24 million boost in profit for electricity distribution business Orion New Zealand Limited.
The Christchurch-based company has posted an $83 million profit after tax for the year ended 31 March 2015 - $32 million above the previous year.
"We're pleased to have concluded these complex insurance claims," said chief executive Rob Jamieson. Including settlements in previous years, Orion's insurance receipts have exceeded $53m.
"We're investing far more than our insurance receipts to restore our network, to support the wider rebuild and to meet the needs of a changing region. We've invested over $80m in network related capex in each of the last two years, and we'll top that again in the coming year. We're investing more than $30m a year above normal capex levels," said Mr Jamieson.
"For example, we're investing in the east and north of Christchurch to complete our city-wide high voltage 66kV urban ring. This is needed to meet growth in the north and west of the city, and to restore network resilience for the whole city."