​News in Brief: Google poised to enter US auto insurance market | Insurance Business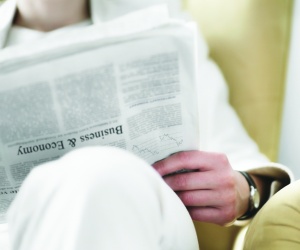 Google poised to enter US auto insurance market
Search engine giant Google, which already offers auto insurance online in the UK, may be moving into the US auto insurance market, according to analysts.
Google Compare Auto Insurance Services Inc, its online auto insurance shopper, has been licensed to sell insurance in at least 26 states and could launch later this quarter in California,
Reuters
reports.
Forrester analyst Ellen Carney wrote on her blog that Google had been working on the project for two years and named Dairyland and MetLife as some of the insurers it had been working with.
Industry experts say the company has increasingly been exploring online searches tailored towards specific industries or markets. It already offers its users a site to compare travel destinations and find the cheapest flight fares.
NTB Club meets this week
The inaugural meeting of the Not The Boys Club will take place at 5.30pm this Thursday 15 January at Auckland's Bluestone Room, behind the City Life Hotel on Durham Lane.
The club is due to be incorporated into a society in the coming weeks, due to the great level of interest and a website with members' access to specific pages is to be set up.
And despite the name, the club has decided to admit male members. A NTBC spokesperson said: "Those who have signed up so far have done so with enthusiasm, some even threatening to wear drag to any events!"
EQC's legal bill
The Earthquake Commission has spent more than $5 million fighting court battles with Cantabrians over the last four years, reports
Fairfax Media
.
The legal battles involve 230 cases relating to Canterbury earthquakes, including 151 High Court cases, 69 district court cases and 14 disputes tribunal cases plus two declaratory judgments and an injunction.
IAG announces new partnership
IAG in New Zealand has teamed up with travel insurance provider Cover-More to provide travel insurance and travel assistance services for IAG brands including
AMI
Insurance, State Insurance and
NZI
.
The transition of the IAG travel portfolio will be done in phases, with the State and AMI travel brands moving over to Cover-More at the end of this month.
The rest will be transitioned through the first half of the year.