News in Brief: IAG's Lumley takeover gets final regulatory approval | Insurance Business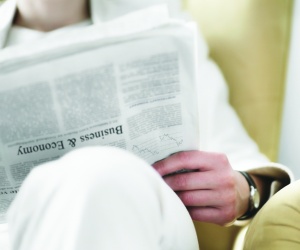 IAG's Lumley takeover gets final regulatory approval

Insurance Australia Group (IAG) has been given the final regulator's tick to buy Wesfarmers' Lumley general insurance unit.

Australia's acting assistant treasurer has approved the transaction, the last sign off needed for Wesfarmers to sell its insurance businesses for A$1.8 billion to IAG.

The sale was subject to a number of conditions precedent including approvals from the Australian Prudential Regulation Authority, Australian Competition and Consumer Commission, Reserve Bank of New Zealand, New Zealand Commerce Commission, and New Zealand Overseas Investment Office.

Meanwhile, Wesfarmers has also been given the green light by regulators to sell its broking and premium funding units for A$1 billion to Arthur J Gallagher & Co completing its exit from the insurance industry.

Agency affirms credit surety provider's rating

A.M. Best has affirmed the financial strength rating of B+ (Good) and the issuer credit rating of "bbb-" of CBL Insurance Limited (CBL). The outlook for both ratings remains positive.

A continued profitable underwriting performance over the past five years and prudent investment strategy coupled with anticipated profits from European Insurance Services Ltd (EISL) and the Australian deposit bond business acquired in 2012 prompted the affirmation.

The ratings also took into consideration a capital injection that occurred in 2014, and an expected high level of earnings retention, as detailed in a forecast provided to AM Best.

Continued business expansion increasing CBL's underwriting risks relative to capital could partially offset the positive rating factors. Negative rating actions could occur if the company's loss ratios or risk-adjusted capitalization deteriorate substantially.

New toolkit helps SMEs protect their business online

A free government-led resource to raise awareness of cyber security and help SME's take steps to protect their businesses and customers online has had a timely launch after recent figures revealed 30% of small businesses account for online attacks.

The Vodafone-sponsored toolkit boasts a checklist – called a Cyber Security Warrant of Fitness - of basic measures businesses need to have in place to prevent sensitive information being compromised across all devices.

Paul Ash, Director of the National Cyber Policy Office, says the scale and nature of many SMEs means that some do not have the internal capacity to engage specialists to review their security policies and infrastructure, and as a result, many businesses are leaving themselves exposed.

"Having business information compromised is more than an inconvenience and can have major consequences for businesses and their customers, as well as impact on their commercial reputation."

The toolkit can be downloaded for free from the new Connect Smart website, connectsmart.govt.nz.

Aussie insurer shakes up organisation structure

Australian-based QBE Insurance Group Limited is combining the Latin American and Asia Pacific operations to create a new emerging markets division, providing opportunities for organic and inorganic growth.

QBE Group CEO John Neal said: "A critical part of our value creation model, outlined in our 2012 and 2013 annual reports, has been QBE's focus on building our presence in emerging markets.

"When looking at both these regions through the emerging markets lens, we see significant upside for QBE, both in the way we operate and the way we work to deliver relevant and differentiated products and services to our growing customer base."

As a result of bringing the two divisions together, current CEO of Asia Pacific Operations, David Fried, has been appointed the CEO for the emerging markets division.

All changes take effect from 15th of August 2014.

Improved terms in overseas market let EQC boost reinsurance pool by $1.25 billion

The Earthquake Commission has increased its reinsurance against future earthquakes by about a quarter.

After two months of negotiation, the Commission has now garnered protection worth $4.5 billion from insurance companies.

Together with money payable by the Crown, the new reinsurance deal gives the Earthquake Commission more than $6 billion to cover future quakes.

The $6 billion National Disaster Fund built up since 1945 is being spent in Canterbury, leaving reinsurance as the Commission's only real source of funds.