News in Brief: ICNZ reveals Otago flooding costs | Insurance Business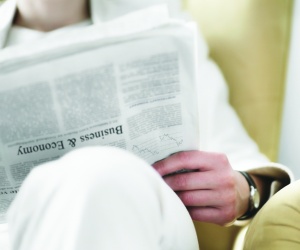 ICNZ reveals Otago flooding costs
The June storm that caused extensive flooding in Dunedin cost insurers over $28 million, the Insurance Council of New Zealand reported today.
Most damage was the result of the record deluge that swamped Dunedin and the Otago region between 2 and 4 June, closing roads and highways and cutting power to many residents.
"With events like this always possible, it just underlines the importance insurance plays when disaster strikes" Insurance Council Chief Executive Tim Grafton said.
Grafton said "Provisional figures show that nearly 2,000 domestic claims cost insurers almost $20 million, with almost 200 commercial and business interruption claims costing over $8 million. The remainder of claims was largely for motor vehicles".
Final claims figures will be known in early October.
Increase in insurance fraud detected in UK
The Association of British Insurers (ABI) has revealed its figures on the number of insurance frauds uncovered in 2014.
Insurers detected 130,000 fraudulent claims, equivalent to 350 every day, which was up 9% from 2013. The value of these frauds was 1.32 billion pounds, a 3% increase on 2013.
Dishonest motor insurance frauds were the most common and of highest value – 67,000, up 12% on the previous year and valued at 835 million pounds.
The number of liability insurance frauds detected jumped by 75% to 19,800, with a value of 330 million pounds, a 20% rise on 2013.
ABI said the industry's ongoing crackdown against insurance fraud saved 3.6 million pounds a day, and was one of the factors helping to keep the cost of insurance down for honest customers.
There was a fall in the number of detected fraudulent property insurance claims (both domestic and commercial), which reflected the strong deterrent message hitting home to potential cheats, ABI said.
ABI's director of general insurance policy, James Dalton, said: "Insurance cheats are now more likely to get caught than ever before, whether they are making a dishonest claim or lying when applying for cover to get a cheaper premium, and face long-lasting and serious consequences."
London must choose between Uber and black cabs
A British MP says London must choose either its heavily regulated black cabs or Uber because it can't have both.
Tory MP Charles Walker said while cab drivers had to pass the Knowledge and undergo background and financial checks, technology start-up Uber was brazenly ignoring the rules and flooding the capital with mini-cab drivers, with as many as 1,200 new registrations being placed every month.
"London can't have it both ways: it can try but it will end in tears," Walker told a Commons adjournment debate.
He said without the enforcement of regulations on all kinds of taxi, fares would rocket, cars would be unsafe, disability access would be hit and people would be less safe.
He referred to examples of Uber drivers who inflated pricing during the 2014 Sydney siege and in London by 300% during the recent Tube strike.
Transport minister Robert Goodwill noted the 'industry must adapt' but explained that Transport for London, which is responsible for licensing taxis, was faced with accommodating '21
st
century technology in 19
th
century legislation.'
Goodwill said a consultation had been carried out in the capital which may deal with some of Walker's concerns, with the results being published later in the year.