News in Brief: Insured losses down, catastrophe losses up | Insurance Business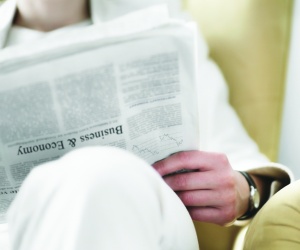 Insured losses down, catastrophe losses up
The total global economic losses from natural catastrophes and man-made disasters were around US$110 billion in 2014, while global insured losses were roughly US$ 35 billion, below the US$64 billion-average of the last 10 years.
The figures, collated in the latest sigma study from Swiss Re, found there to be 189 natural catastrophes last year, the highest on sigma records, while conversely loss of life was around 12,700, down from as many as 27,000 in 2013, and making it one of the lowest numbers ever recorded in a single year.
Swiss Re's chief economist, Kurt Karl, said: "The frequency of catastrophic events appear to be increasing, with a record number of natural catastrophes last year."
The majority were weather events in the US, Europe and Japan causing the most insured losses.
Lack of insurance cover remained an issue in many countries, however.
The study also found severe thunderstorms, or severe convective storms, to be generating mounting losses, and have been on an upward trend over the last 25 years.
South African insurer sets up global HQ on Sunshine Coast
Direct insurer
Youi
has committed to establishing its global headquarters on Queensland's Sunshine Coast which includes construction of a purpose-built building capable of housing 2,000 staff and a AU$1.2 billion injection into the local economy over 10 years.
Youi Group CEO Howard Aron said this allowed staff to live in a favourable environment and for the company to still 'tick all the boxes economically', reported
The Australian
.
"I think it's a misnomer to think that regional areas don't' have good skills," he said. "They actually do.
"The advantage of our type of business is that we can effectively set up anywhere.
"We don't really have walk-in customers. We serve our customers through phones and the internet. So regional made a lot more sense."
Youi has more than 3% market share in car and house insurance and bills itself as Australia's fastest-growing company in those segments.
Lloyd's of London 2014 profits flat
The Lloyd's of London insurance market posted unchanged profits for 2014 and a lower return on capital, pressured by increasing competition.
The market posted a pre-tax profit of 3.2 billion pounds for 2014, unchanged from the previous year.
Its return on capital dropped to 14.7% from 16.2%.
Gross written premiums dropped to 25.3 billion pounds in 2014 from 25.6 billion pounds the previous year.
The absence of major catastrophes plus new players such as hedge funds in the reinsurance sector had played a part, but its CEO Inga Beale remained upbeat.
"This is a strong set of results for Lloyd's, despite challenging market conditions," Beale said. "The robust performance of the market in 2014 reflects a collective achievement of which we should be proud."
Ratings affirmed for AMI Insurance
Rating agency AM Best has affirmed the financial strength rating of A- (Excellent) and the issuer credit rating of "a-" of AMI Insurance Limited with the outlook for both ratings as stable.
The agency said the affirmations reflected AMI's established business profile and good operating performance but said the support AMI receives from its parent company,
IAG
, in terms of risk management and strategic initiatives for business integration also helped.
The positive rating factors were partially offset by AMI's marginal risk-adjusted capitalization.
ANZIIF Celebrating Success awards dinner 2015
Academic excellence will be recognised at a special awards dinner organised by the Australian and New Zealand Institute of Insurance and Finance (ANZIIF) on 13 May at Auckland's Rendezvous Hotel.
The Institute said the event 'Celebrating Success' had quickly grown into one of the most important events on New Zealand's annual insurance calendar.
"Bringing together current and future industry leaders, it offers the perfect platform to network, socialise and bear witness to the academic success and outstanding achievements of those in the insurance community," a spokesperson said.
Students who have excelled in their studies will be acknowledged through the Institute's Academic Achievement Awards, along with Senior Associates who have recently completed their qualifications.
The event will also celebrate the exceptional achievements of those who have recently reached the prestigious Fellow CIP member level and will welcome the newest honorary members.