News in Brief: Insured losses of Easter storm $46m | Insurance Business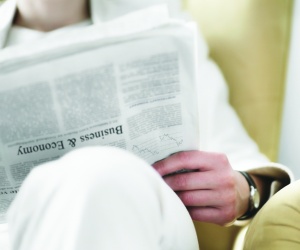 Insured losses of Easter storm $46m
The severe Easter storm that hit the West Coast particularly hard in April has led to provisional insured losses of almost $46 million, ICNZ reported today.
"This is the most damaging storm of the year so far. Most damage was to home and contents with over $25 million in losses followed by damage to commercial property at almost $16 million and motor vehicles ($2.7 million)," ICNZ CEO Tim Grafton said.
"This brings total storm damage in 2014 to $71 million," he said.
Insured losses were not broken down by region.
Insurance alert for couchsurfers
Travel Insurer Southern Cross is warning that claims resulting from incidents that happen while "couchsurfing" won't be covered by its policies.
Couchsurfing is an international movement in which travellers seek to avoid accommodation bills by joining networks of like-minded folk who believe in the concept of strangers staying in each others' places, often sleeping on the couch,
Fairfax Media
reports.
If offers the opportunity to slash the costs of seeing the world - there are couches available in more than 100,000 cities - and it has attracted a following here.
Southern Cross says there are around 25,000 members of the largest couchsurfing website couchsurf.com in Auckland, Wellington and Christchurch, and there are more than 20 "chapters" around New Zealand.
But the insurer says travel policies contain an exclusion which means any claims resulting from bad things happening while couchsurfing won't be covered.
Southern Cross Travel Insurance chief executive Craig Morrison said: "People really need to exercise a healthy amount of caution.
"In the travel insurance business we insure against unexpected
events
and, unfortunately, having your property stolen when sleeping in a stranger's house wouldn't reasonably qualify as unexpected.
"Even if the traveller is given a key and is able to lock their belongings away in a secure place, there's no guarantee the owner or their family and friends wouldn't have other keys."