​News in Brief: Insurer admits breach | Insurance Business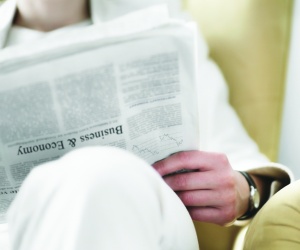 Insurer admits breach
Reports that
IAG
breached its licensing requirements in July 2014 by reducing its levels of reinsurance cover too low have been confirmed by the insurer.
The insurer's CFO, Alistair Smith, said the Reserve Bank brought the breach to its attention, after which it was immediately rectified by topping reinsurance levels up by a further $220 million.
Smith said the breach was small in terms of the company's overall reinsurance cover levels, and had occurred as an outcome of their methodology and processes rather than any conscious decision to reduce levels of cover.
He said: "The limit that we put in place for the 2015 year was slightly less than what we had in the 2014 year. It wasn't any change in our approach to reinsurance or our risk appetite or any lessening of reinsurance, it was more of a technical issue for us."
However, he said there were lessons to be learned from the breach with the company taking a much more conservative view in the future.
"The learnings from this piece is just a reference check to make sure we don't reduce the overall limits even if the models are advising us that we can do that.
"In that solvency standard, the 1:500 return, there are absolute standards that you must apply and we always do that. This piece around not being able to reduce the overall limits from the time of licensing is an additional check we'll put in place to always bring it back up to that as well."
Australian government's decision on Sydney siege
Treasurer Joe Hockey has declared the Lindt Café siege that saw three people killed and businesses in Martin Place in lock-down was a 'terrorist incident' for the purposes of the Terrorism Insurance Act.
"The government has taken this action to ensure businesses that suffered damages from the incident will not be denied claims due to terrorism exclusions in their insurance policies," Hockey said last Thursday.
The Australian Reinsurance Pool Corporation stated on its website: "Insurers should be aware that under the Terrorism Insurance Act terrorism exclusions in policies cannot be applied."
Inaugural Not The Boys Club event attracts men too
The first meeting of the
Not The Boys Club
networking group was described as a 'great success' by its organisers after its headline-grabbing introduction to the industry.
Lead organiser Teresa Aherne told attendees in a speech she had heard more stories about women's experiences in the insurance industry over the last two months than she had in her previous 15 years in the industry.
"We want to make networks, talk about challenges and create opportunities," she said on the night.
"We want in the clubhouse, even if we have to build one ourselves. And yes, we want men in that clubhouse too.
"So while we invite you to tell your female colleagues about this club, we also want you to tell your male colleagues who would be interested in promoting women in insurance."
The event, which was held at Auckland's Bluestone Room, was enabled by sponsorship from Kennedy's, Wynn Williams and Fortune Manning, while Heaneys have offered to fund and build a website.