News in Brief: Insurer appoints new CIO | Insurance Business New Zealand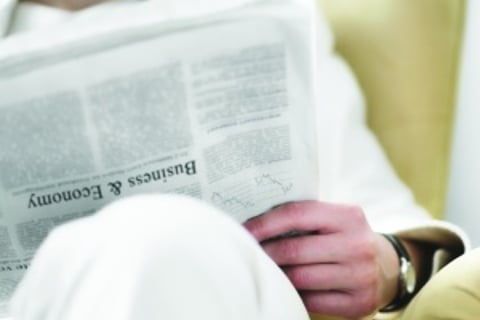 Insurer appoints new CIO
Suncorp
Group has today revealed its new chief information officer will be Sarah Harland, starting on 1 September 2016.
Suncorp Group CEO and managing director Michael Cameron lauded Harland as being 'an outstanding and experienced candidate' who will lead the Group's technology and business intelligence strategy.
She will have responsibility for all technology, digital enablement, cloud and infrastructure, protective services, chief data office, projects and programs and innovation labs function, the company said in a statement to ASX.
Harland joins Suncorp from Medibank Private where she has been EGM technology and operations. Her previous roles include general manager – group technology for ANZ Bank and CIO roles at the NHS in the UK and QWEST Communications in Denver, Colorado.
Cameron said: "I am confident her leadership and track record over the past 16 years in similar roles will build on the momentum we already have and take Suncorp's digital capability to the next level."
Suncorp chief transformation officer Clayton Herbert, who has been acting as caretaker since May, will continue in the role until Harland commences.
'Slow slip earthquake' occurring under Wellington for three years
The biggest earthquake to hit Wellington for 150 years has been occurring 40km below ground and continually for the past three years, according to
EQC
CEO Ian Simpson, who made the observation at the opening of a public lecture called
'Earthquakes: Are we preparing for the next big one?'
at Victoria University last week.
The lecture was part of a workshop at Te Papa which was attended by experts, seven of which were from overseas, to discuss different kinds of earthquakes and why and how they occur.
The slow-slip event Simpson referred to is unlike a conventional earthquake which happens when one side of a fault moves past the other suddenly. A slow slip takes much longer for the fault to move and release energy, and as a result are often referred to as silent earthquakes.
Scientists at GeoNet said their instruments barely picked up the activity, which were a relatively new discovery, but it was affecting an area spanning over 100km from Levin to the Marlborough Sounds.
Since GeoNet began continuous GPS measurements in 2002, they said there had been two previous Kapiti slow-slip events in 2003 and 2008, each five years apart.
"For this pattern to continue, scientists expected the next one to occur in 2013. So far, the 2013 Kapiti slow-slip event is similar to the 2003 and 2008 events," GeoNet said.
It was important to map out the regions of slow slip in detail using continuous GPS in order to help understand which portions of the plate boundary are prone to rupture in large earthquakes, they said.
Insurance coverage cited as a concern for Republican convention
City officials planning the Republican National Convention in Cleveland are seeking to counter continuing concerns about readiness to host the event which is expected to bring 50,000 visitors to northeast Ohio.
Mayor Frank Jackson's office issued a press release saying the session on Tuesday would cover public safety, medical services, emergency management and more.
The release stated that 'despite rumours' to the contrary, Cleveland police were on track with preparedness goals and were continuing to sign agreements with outside agencies for assistance.
This followed news that the Greensboro, North Carolina police department had rescinded its offer to send 50 police officers to the convention, citing worries about insurance coverage and Cleveland's preparations for the convention that begins on 18 July.
A Cleveland police union official had said repeatedly that officers weren't being properly trained for unruly protest crowds, which were becoming commonplace due to the presence of Donald Trump, whose controversial candidacy has continued to grab headlines.
There were reports last month that the city had set aside $1.5 million for the services of
Aon
for law enforcement professional liability insurance, known colloquially as 'protest insurance'.
The policy covers potential lawsuits related to police conduct for the event, including mistreated protestors and resulting injuries.
"There's such a huge range of things that can happen when you have that many people with so many different viewpoints together in a city," Christine Link, executive director of the Ohio ACLU told the
Huffington Post
.
Ratings affirmed for Product Care (NZ) Ltd
AM Best has affirmed the financial strength rating of B++ (Good) and the issuer credit rating of "bbb" of Product Care (NZ) Ltd, with the outlook for each rating as stable.