​News in Brief: Insurer CEO's PA commits fraud to fund meth habit | Insurance Business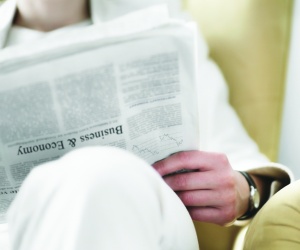 Insurer CEO's PA commits fraud to fund meth habit
The assistant to a top insurer's CEO has pleaded guilty to three fraud charges after forging invoices to steal $643,000.
Mechelle Catterall, who was PA to Sovereign's top bosses, told police she forged her boss's signature to access thousands of dollars 'for money, greed and to fund a methamphetamine habit.'
According to court documents, Catterall used her work computer and legitimate invoices to create a template for fakes, the
New Zealand Herald
reports.
The 36-year-old pleaded guilty in the North Shore District Court for the offences committed between October 2011 and January last year. She will be sentenced next month.
NZ's most trusted insurance brand
AA Insurance
has been voted New Zealand's most trusted general insurance brand for the fourth year running in the Reader's Digest awards.
AA Life was also awarded most trusted life insurance brand.
The runner-ups for car, home and contents insurance providers were
AMI
Insurance and State Insurance.
The survey was carried out by initially scoping with an open-ended questionnaire to build brand lists for each category. Then the main survey was deployed to 1,201 Kiwis who rated the brands on a trust scale of 1-10.
Far North panelbeaters shunned by IAG
The Collision Repair Association is stunned that no repairers north of Whangarei have been approved by IAG in its new referral list, reports the
Northland Age
.
Collision Repair Association manager Neil Pritchard said they were 'scratching their heads' over the exclusion, which he some panelbeaters fear will affect their livelihoods since 80% of their income comes from IAG referrals.
"A cynic would say this smacks of cost-cutting," Mr Pritchard said.
Spokesman
Craig Dowling
the company had reviewed its repairers because of changes in vehicle manufacturing, technology and repair methodologies and said none of the repairers in the Far North met the required standards.
"They have the potential to become approved repairers once certain criteria have been met, and we will continue to review the network to ensure it meets our business requirements," he said.
NZ insurer welcomes agency's rating affirmation
Global ratings agency AM Best has affirmed its financial strength ratings of companies in the TOWER Limited Group.
TOWER Insurance Ltd – financial strength rating A- (Excellent); issuer credit rating a-
TOWER Life (NZ) Ltd – financial strength rating A- (Excellent); issuer credit rating a-
TOWER Ltd – issuer credit rating bbb- (Good)
CEO David Hancock said it supported the confidence their customers have in TOWER's stability and security, and maintains their respected financial position with their insurers.
AM Best noted the ratings of TOWER Insurance reflected the company's adequate risk-adjusted capitalisation and the benefits it receives from improving conditions for direct insurers in New Zealand.