News in Brief: Insurer launches new pollution solution | Insurance Business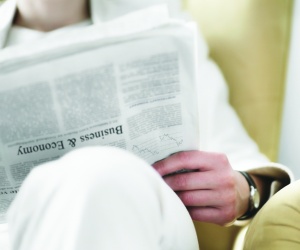 Insurer launches new pollution solution
ACE Group has launched its new Premises Pollution Liability policy in Australia and New Zealand.
The enhanced product builds on the insurer's existing Premises Pollution Liability policy by adding a range of coverage enhancements for both first and third party environmental risks.
One such enhancement is the broad definition of 'pollution condition' to ensure businesses are protected from a wide range of pollution-related damage.
Another feature is that coverage for asbestos-related pollution conditions is now extended to include bodily injury and property damage.
This will indemnify clients from claims by third parties for incidents involving the toxic material.
Country president for ACE in Australia and New Zealand, John French, said the product would help reduce businesses' exposure to the significant financial burdens that can come with cleanup costs and potential remediation expenses imposed by regulators.
"Contrary to wide belief, pollution is not just a consideration of heavy industry such as manufacturing or chemical industries," he said.
"Pollution can affect any type or size of business and cause major financial, social and reputational damage."
Shareholders' meeting straightforward
The annual shareholders' meeting for Tower was held last week without a hitch as the three resolutions were passed.
Chairman
Michael Stiassny
was re-elected as a director, Rebecca Dee-Bradbury was officially elected and the directors were authorised to fix the auditors PricewaterhouseCoopers' remuneration for the coming year.
John Spencer retired by rotation and did not offer himself for re-election. Stiassny thanked him for his 'stellar' contribution.
Also during the meeting CEO David Hancock showed a video clip demonstrating how Tower used technology to lift a house affected by the Canterbury earthquakes above its foundations in order to repair them before replacing the house on new solid piles.
Shareholder George Wallace urged the company to show off more of this kind of work. Stiassny agreed, saying: "I think the company has been reluctant in the past and we need to be more proud of what we have done and shout about it."
New claims manager for BHSI
Warren Buffett's Berkshire Hathaway Specialty Insurance (BHSI) has appointed a returning New Zealander into the position of Claims Manager for the new NZ branch.
Megan Howe has been based in London for the past 15 years where she was most recently working as partner in law firm Robin Simon, which is part of Triton Global Ltd and specialises in defence, coverage and regulatory work for insurers and professionals.
She was also responsible for managing the London office and its team of 20 people.
Originally from Wellington where she worked for Phillips Fox before leaving for the UK, Howe is a dual qualified solicitor, being admitted as a barrister and solicitor of the High Court of New Zealand and as a solicitor of the senior courts of England and Wales.