News in Brief: Insurer to settle on life business this week | Insurance Business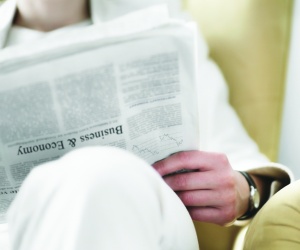 Insurer to settle on life business this week
TOWER Insurance has confirmed that all conditions for the sale of its residual life insurance business to Foundation Life (NZ) Holdings Ltd (Foundation Life) for $36 million have been satisfied.
Settlement of the sale, which was announced on 1 July 2014, is expected to take place on 29 August 2014.
CEO David Hancock said the life business should flourish under new ownership having performed well and delivered solid results but the sale should open the way to grow the general insurance business to be a 'leading light in New Zealand and the Pacific'.
"We see opportunities for growth and are very focused on increasing our market share in general insurance, particularly in key personal lines."
Suncorp Group director steps down
Suncorp group non-executive director IIana Atlas has resigned from her post after more than three years to take a similar position in the financial services industry.
Atlas joined the board in January 2011. She was most recently the chair of the remuneration committee and a member of the risk committee.
Suncorp chairman Zygmunt Switkowski thanked Atlas and "wished her well in her future endeavours".
Insurer 'delighted' with institutional share placement response
QBE
has successfully completed an institutional placement of approximately 64.4 million of ordinary shares at AUD$10.10 per share, in a bid to raise $650m of new capital.
QBE said the placement was oversubscribed and supported by existing domestic and offshore institutional shareholders.
Group CEO John Neal spoke of his "delight" with the response to the institutional placement, noting that it demonstrates shareholder's confidence in the company and its capital initiatives.
Settlement will take place on Tuesday 26 August. The placement shares will be alloted and quoted on the Australian Securities Exchange on Wednesday 27 August.
The insurer will also offer retail shareholders in Australia and New Zealand with the opportunity to participate in a non-underwritten share purchase plan (SPP) to raise $160m.
The SPP offer period is from 1
st
to 12
th
September and the SPP allotment date is tabled for 1
st
October.
Zurich Australia delivers 'record half year' profit
Zurich Australia has said its general insurance business delivered a record half year business operating profit of AUD$99m, which includes the commercial, global corporate and New Zealand business.
However, gross written premium took a slight fall: Zurich said the devaluation of the Australian dollar against the US dollar over the past year contributed to the decline in reported gross written premiums in US dollar terms of USD$649m in the first half of 2013, down to USD$560m in 2014.
Stuart Spencer, Zurich's general insurance business CEO for the Asia Pacific region, said that while the result benefited from a benign CAT environment, it was "significantly ahead of expectations".
He also praised the combined operating ratio of 92%, adding that Zurich is "well capitalised and has a full investment agenda on the table".
Health insurer brings pet into the family
Ellenco Pet Insurance has become Southern Cross Pet Insurance (SCPI) and with the name change comes a whole new set of simplified products, a new website and now the ability to get a quote and apply online.
Anthony McPhail, Head of SCPI, says "the Southern Cross businesses – hospitals and insurance – have been caring for New Zealanders' health for over 50 years. We're delighted that the Southern Cross brand can now also look after the health and wellbeing of Kiwi pets."
"A lot of New Zealanders count their pets as part of the family. However, currently very few owners have pet insurance, meaning they are exposed to what can be very high bills should their pet be affected by an unexpected illness or injury."
Southern Cross' focus is now on streamlining the purchase, administration and claims processes for the pet insurance business operations, the aim being a better, faster customer experience at a competitive price.