News in Brief: Insurer's new partnership a 'game changer' | Insurance Business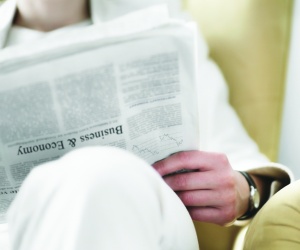 Insurer's new partnership a 'game changer'
NZI
has partnered with Xero to launch a new add-on called CoverKit allowing Xero customers to extract their own financial information to compile a financial profile they can use to work with their broker to get an insurance solution.
NZI general manager commercial underwriting, Stephen Everett, said: "Forty per cent of SMEs fail immediately after a loss occurs and 25% within a year, so a quick resolution to any problem is critical to business survival," Everett said.
"CoverKit will make it easier for brokers to help their customers understand where their business is most vulnerable and do something about it."
Xero's managing director Victoria Crone said it was a market first for insurance in New Zealand.
"It's set to be a game changer, making it so much easier for customers to access the information they need for broker advice, thereby providing peace of mind in what can be a very stressful area for small businesses."
Direct insurer awarded on reputation
AA Insurance
has landed in the top five of the first annual Colmar Brunton Corporate Reputation Index, which measures the country's top corporates by revenue across four categories of reputation: social responsibility, fairness, success and trust.
AA Insurance came fifth with a score of 110 after Air New Zealand (118), Z Energy (114), Fisher & Paykel Appliances (112) and Toyota (111) in the index, which uses the RepZ model – beating the global average of 100.
Wright Communications managing director Nikki Wright said communications played a vital role in improving and maintaining corporate reputation.
"A good reputation takes years to build but it can be destroyed in a day. Many CEOs will tell you that their reputation is hands-down their most important asset and protecting it should be a priority."
Research from Colmar Brunton shows corporate reputation is strongly correlated with sales performance.
Three out of four consumers (74%) would buy from companies with a RepZ score of 105 or more, but fewer than half (46%) would consider buying from a company with a weak reputation of 95 and below.
Sony Corp settles with Zurich over PSN data breach
Sony Corp of America has settled its fight with Zurich American Insurance Co and other insurers over coverage for the infamous PlayStation Network data breach, two months after the entertainment giant challenged a ruling in the insurers' favour.
While the details of the settlement were not disclosed, Sony's attorneys had urged an appellate panel to reverse a lower court's finding which had freed Zurich and Mitsui Sumitomo from covering the massive 2011 data breach.
The trial court ruled that hackers' theft of confidential data on millions of Sony PlayStation users did constitute a 'publication' of private information, as required by the relevant insurance policy, reported
Law 360
, but that the cyberattack nonetheless did not trigger the insurers' obligation to defend Sony from resulting litigation.
According to Sony, the policy provided coverage for publication of the information 'in any manner,' regardless of whether the publication was carried out by the policyholder or by a third party.
However, Zurich's attorneys countered that the term 'in any manner' referred to the medium used for publication, not to what party is doing the dissemination, and so, according to the insurer, the publication had to be carried out by the policyholder for coverage to apply.
The breach was one of the largest recorded data security breaches at the time with hackers stealing personal information including names, addresses, birth dates and potentially credit card and bank account information. Sony shut down the network, which allows users to play video games with other PSN users around the world, for about a month while dealing with the breach.