​News in Brief: Kiwi insurance planners branch into F&G | Insurance Business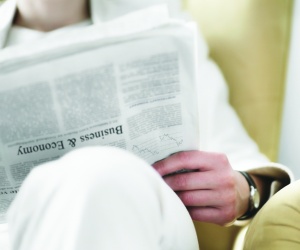 Kiwi insurance planners branch into F&G
Business and personal risk insurance firm BRAVEday has launched into the Fire & General arena after responding to client demand.
Headed up by Dean Young, winner of PAA Insurance Adviser of the Year 2013 who founded the company in 2001, BRAVEday General has been 18 months in the planning.
"Due to ongoing client demand and hearing over and over again 'Why can't you just look after everything for us?,' we finally acted," said Young. "Essentially, we can now insure anything."
Young has recruited Kane Butler to head up the division.
Butler comes from a role as senior broker at
Rothbury
Insurance Brokers and previous to that he was national schemes and affinity manager at ACE Insurance.
Marsh market update
The first six months of 2014 have seen a continued softening in market conditions for corporate property insurance in New Zealand, with premiums falling and coverage improvements being achieved, according to Marsh's market update.
Most underwriters have put some of the impacts of the Canterbury earthquakes firmly in their rear view mirror, says the report, this trend being despite recent weather losses from storms and flooding in February and March this year.
Factors driving a high speed change in market conditions include the international reinsurance markets, which are currently enjoying increased profits and lower loss ration than prior years, lower levels of natural disasters locally, coupled with renewed growth ambitions from the majority of insurers.
While the softening was expected, the pace was not, and Marsh advises thoroughly reviewing insurance programme structures and potentially spreading risk in different marketplaces to minimise market volatility.
Digital risk officers are becoming a hiring priority
More than a third of large businesses will have a digital risk officer by 2017 as cyber threats continue to dominate concerns, predicts global technology researcher Gartner.
The
2014 CEO and Senior Executive Survey
Gartner undertook revealed that companies are realising they need someone to assess risk and manage policies constantly.
The skill set required is likely to be someone with a good understanding of both business and technology. That person will often have a direct line to the board rather than through the business' IT structure, such is the importance of the role.
Paul Proctor, VP at Gartner says: "Many executives believe technology — and therefore technology-related risk — is a technical problem, handled by technical people, buried in IT.
"If this gap is not bridged effectively, technology and consequent business risk will hit inappropriate levels and there will be no visibility or governance process to check this risk."
S&P upgrades WFI, Lumley
Lumley General Insurance NZ and WFI – formerly Wesfarmers General Insurance – have received a lift in their rating from Standard & Poor's, but the agency has acknowledged a heightened potential to face risks.
They move from A- to A+ with a stable outlook, and the agency has also affirmed its A issuer credit rating on holding company
IAG
following its acquisition of Wesfarmers' underwriting businesses in Australia and New Zealand.
The ratings on IAG's core operating subsidiaries are affirmed at AA- with stable outlooks.
S&P analyst Caroline Strahan said the upgrade on WFI and LNZ was based on their view that the two insurers are 'highly strategic' subsidiaries for IAG following completion of the acquisition, meaning they are capped one notch below IAG's group credit profile.
"We also expect these businesses to continue the recent sound operating performance and be highly integrated with IAG," she said.
"However, we regard a newly acquired subsidiary as having a heightened potential to face unanticipated risks, particularly during the first two years after the acquisition. Hence, we have assigned the 'highly strategic' rather than the 'core' status to WFI and LNZ."