News in Brief: Law firm's move to open plan | Insurance Business New Zealand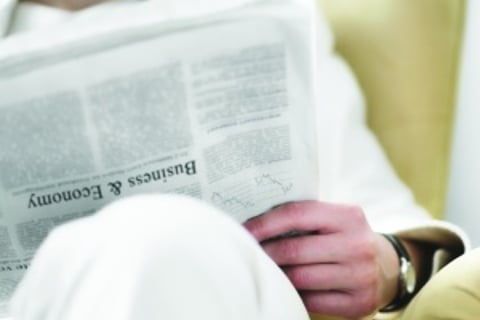 Law firm's move to open plan
The Auckland branch of
Meredith Connell
has moved to new open plan offices in the Victoria Street business precinct in a move it says makes it the first national law firm to go completely open plan.
The 90-year-old law firm has chosen a new custom-designed space in the four star energy efficient building at 4 Graham Street as of today, moving out of their old Shortland Street office.
"It's a new generation environment to make each one of our team fully mobile. In the courtroom, in the office, on construction sites, in board rooms, across the country," the firm said.
Major player analyses worst driving habits
Drivers aged between 25-39 are the most forgiving of poor road etiquette compared with any other age group, according to new research commissioned by
IAG
and compiled by researchers Nielsen.
A third of people (36%) within that age bracket admitted to texting while driving but only one in five said they felt annoyed when they saw someone else do it (22%).
Talking on a mobile phone while driving was a pet peeve of a quarter of drivers aged 25-39 (25%), despite a greater number admitting to doing it themselves (27%).
More than a third of people in that age bracket confessed to having driven through a red or amber light in the last six months (39%) but just over a quarter said they felt annoyed when they saw someone else run a red light (27%), despite it being illegal in New Zealand and potentially attracting fines up to $150.
Drivers aged 40 and over were best behaved out of all the age groups and least tolerant of mobile phone use while driving, the survey showed.
People aged 55+ were even less tolerant of mobile phone use while driving and the least likely across the age groups to indulge in bad road user behaviours themselves.
Insurer warns of Easter collisions claims spike
Every Easter period for the past five years has seen
Vero
's claims spike an average of 10% higher than the weekly average for the year, the company said today.
Last year was particularly bad, according to EGM of Claims,
Jimmy Higgins
, with collision claims around Easter 2015 about 19% higher than the weekly average.
"When a holiday period arrives, New Zealand just gets up and moves," Higgins said.
"And when there are high volumes of traffic, claims for collisions spike.
"People think if they're insured, they can take risks – but what really matters is the people in your car and the vehicles around you."
Iran insurers agree to equal compensation for females
Female victims of road traffic accidents in Iran will now be paid the same compensation as men, following the approval of the Third Party Insurance Bill by the country's legal vetting body.
The law, which will be finalised in the coming weeks, will bind insurance companies to compensate victims of road accidents regardless of their gender, representing a step towards gender equality in the conservative Islamic country.
Experts now predict this will set a precedent,
Reuters
reported.
In Iranian law, third party vehicle insurance is governed by the Koranic concept of 'blood money' whereby the victim of injury, or their family in the case of death, can claim compensation from the perpetrator.
"Once they accept that men and women are equal… in terms of blood money when there is a car accident, that means they have accepted the principle, so that can set a precedent," Ziba Mir-Hosseini said, a professorial research associate at SOAS, part of the University of London.
Blood money settlements can be used in cases of deliberate harm in Iran if the victim's family agrees, and are frequently applied in lieu of the death penalty for murder.
However, women currently remain unequal in such cases, which are not affected by the new law, and are only entitled to half the compensation a man would receive.
Lawmaker Rahim Zare was quoted as saying: "Our purpose in balancing women's and men's compensation was that relatives should not face problems if a woman who is the head of the family is killed in an accident."
The standard blood money sum for men is fixed at 1.5 billion rials (around $50,000) in case of death, whether deliberate or accidental, with the amount paid for injuries varying according to severity.
Non-Muslim men were included in the criteria in 1991 but only those following recognised religious minorities.