News in Brief: Local government insurer gets ratings revision | Insurance Business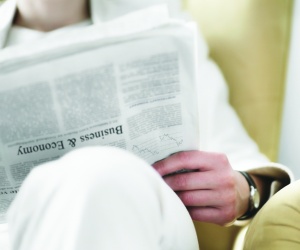 Local government insurer gets ratings revision
Civic Assurance, the trading name for New Zealand Local Government Insurance Corporation Ltd, has had its outlooks revised to stable from negative by AM Best.
The ratings agency also affirmed Civic's financial strength rating (FSR) of B+ (Good) and issuer credit rating (ICR) of "bbb-".
The agency said the revised outlooks for both the FSR and ICR mainly reflected Civic's 'substantial reduction of reinsurance counterparty risk' following the settlement of Canterbury earthquake claims between Christchurch City Council, Civic and its panel of reinsurers.
Civic's risk-adjusted capitalisation, as determined by Best's Capital Adequacy Ratio (BCAR), was strongly supportive of the current ratings, the agency said.
"In addition, Civic's non-insurance income, being a steady stream of administrative fee and investment income, is projected to fully cover its operating expenses and post a moderate profit on an ongoing basis."
It did point to an offsetting factor in Civic's rating assessment, however, this being its diminished business profile which it said reflected a company that hadn't issued any new insurance policies for a number of years.
"As a result, Civic's business continues to reflect only outstanding claims reserves and no reported premium revenue.
"Additionally, uncertainty and material execution risk exist with regard to the company's future operating plan as a small insurer targeting to underwrite relatively high limit policies.
"Negative rating actions could occur should there be a significant deterioration in Civic's capitalisation or liquidity drain due to unexpected increase in expenses or capital repatriation."
Kiwi cop's approach to insurer pays off
A New Zealand police officer was inspired to recruit
AMI
to help him develop a new low-cost warning sign aimed at reducing road fatalities at crash hotspots after responding to more than 100 fatal motor vehicle accidents in his 31 year career.
Dan Harker came up with the Advanced Warning Signs, which operate using solar-powered flashing LED lights and vehicle detection sensors, and which will be tested in a road safety trial at four South Island intersections this month.
The four locations for the trial were identified by the Selwyn District Council and AMI using NZ Transport Agency (NZTA) crash data and AMI vehicle claims data to pinpoint the most at risk intersections that could benefit from the new initiative.
It took 12 months to gain approval for the trial, which will remain the intersections until October 2017.
"If these signs can save one life, they've done their job," Harker said. "These are scary roads and I've never doubted for a second that this is the right thing to do."
Harker said motorists face a 50% probability of death in a head-on crash at 105 km/h. The risk is the same in a side-on crash at a much lower speed – 70 km/h.
In the Selwyn district alone, nine people died and 73 were seriously injured at intersections between 2011 and 2015, with the social costs of 484 intersection crashes in the district between 2009 and 2013 totalled at almost $100 million.
AMI Insurance general manager marketing and communications, Merran Anderson, said when Harker approached the company with his proposal they immediately identified the impact the trial could have.
"AMI is committed to supporting initiatives that help make our communities safer and this is a great example of that.
"We are glad that we have enabled Dan to make the trial a reality and look forward to seeing the outcome."
Insurance payout to save stainless steel maker?
IAG
has settled an insurance claim with stainless steel fabricator Mercer Group following damage to a Christchurch property in the 2010 and 2011 earthquakes.
The insurer is to pay $2.7 million plus GST to Mercer in conclusion of the claim on a building on Lunns Road, Christchurch which could bring it back from the brink.
Mercer's directors had been forced to add a note to its recent accounts stating a 'material uncertainty' over the company's ability to continue as a going concern if its lenders were not willing to provide the necessary debt facilities and it had been unable to secure funding elsewhere,
BusinessDesk
reported.
It posted a loss of $4.6 million for the last six months of 2015 compared to a loss of $100,000 in the same period the previous year and owes $21 million in total.
After falling 81% in the past year, the company's shares rose by 3.5% to 3 cents.