News in Brief: Missing woman valued member of Tower team | Insurance Business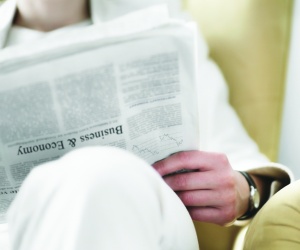 Missing woman valued member of Tower team
A spokeswoman for Kiwi insurer Tower Insurance says they are doing their best to help the police with their inquiry into the disappearance of missing Auckland woman Blessie Gotingco.
The 56-year-old mother of grown up children left her work in the customer interaction team based in Auckland's CBD just before 7pm and was thought to have caught the 7.20pm or 7.40pm bus to Birkdale on the North Shore.
Tower Insurance General Manager Customer Interaction Vanessa Dudley said Mrs Gotingco was a valued member of staff and they were deeply concerned for her welfare.
"Tower is supporting Blessie's family by working closely with the police to assist their inquiry," she said.
Police had grave concerns for Gotingco's safety after her shoes and mobile phone were found 'in disarray' on Salisbury Road between the bus stop and her home.
Detective Senior Sergeant Stan Brown he wanted to hear from anyone who travelled on either the 973 or 974 bus.
"The circumstances of Blessie Gotingco's disappearance and the location of some of her belongings give rise to serious concerns for her safety," Brown said.
Battle expected at court-ordered mediation with Rena insurer
A court-ordered mediation with the Rena insurer Swedish Club next month is hoped to bring some redress for around 50 Bay of Plenty businesses still waiting for compensation for the disaster in October 2011.
But a spokesman for the Rena Business Action Group said they are sick of fighting the insurer for the financial losses they suffered at the time and aren't optimistic for a good outcome.
Nevan Lancaster said: "They've got virtually no business in New Zealand if any,"
Newstalk ZB
reported. "There's nothing to be gained from them by being a good corporate citizen in New Zealand, so they're just out to save cash."
Lancaster added that neither the insurer nor the ship's owners had apologised whereas the Mediterranean Shipping Company, which was chartering the Rena at the time, came through with a million dollars despite not having any liability for the disaster.
Ratings on QBE Insurance Group affirmed
Ratings service Standard & Poor has affirmed its 'A+' insurer financial strength rating and issuer credit rating on the core operating subsidiaries of global multi-line insurer QBE Insurance Group Ltd but maintained the outlook as negative, the agency announced last week.
"We have maintained the negative outlook on the ratings, reflecting some prospect for further adverse volatility in QBE's North American operations and uncertainty over the extent of any additional reserve strengthening over the short term, said S&P's credit analyst Mark Legge.
Continued favourable performance of its New Zealand and Australian businesses plus solid results from its European business promised to improve overall operating performance, combined with management initiatives which would result in an anticipated rebound in earnings from QBE's North American businesses, Legge said.
A return to a stable outlook would require evidence of a sustained improvement in QBE's operating performance over the next two years or so.
AJG acquiring in Canada
Arthur J Gallagher has signed an agreement to buy Noraxis Capital Corporation for about $460 million.
The Canadian brokerage business, owned by RSA Insurance Group of Britain, is one of the largest property and casualty insurance brokers in Canada.
Upon completion of the transaction, Gallagher will hold approximately 87% of the equity interests in Noraxis.
The remaining 13% will continue to be owned by various management employees of Noraxis. The transaction is subject to regulatory approval and is expected to close in July of 2014.
Saving pets in disasters can save lives
A Kiwi risk expert says emergency services must put more onus on evacuating household pets during natural disasters to help save people's lives.
Steve Glassey, associate director of the University of Canterbury's centre for risk resilience and renewal, told an audience at the Australia and New Zealand disaster management conference in Queensland that 44% of people who did not evacuate during Hurricane Katrina stayed at least in part because they would not leave their pets.
As well as increasing the number of people who would agree to be moved to safety, evacuating pets also had psychological benefits for their owners, he said.
"Simply put, saving pets equals saving people. There is academic consensus that pet owners are more likely to refuse to evacuate if they are required to leave their pets, placing them and public safety personnel at risk.
"In a survey of New Zealand pet owners, 58 percent of respondents indicated they would likely return to rescue their pets if left behind, despite advice from public safety officials.
"By forcing pet owners to leave their pets in a disaster, pet owners are more likely to be psychologically impacted. So we are actually harming our communities by not evacuating pets and putting their safety, along with the safety of our front line personnel at risk," Glassey said.