News in Brief: Motor insurance claims software being trialled | Insurance Business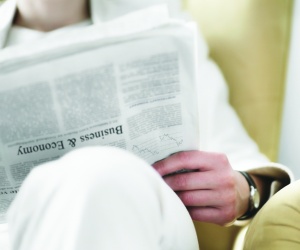 Motor insurance claims software being trialled
Suncorp has chosen software company Solera Holdings for a pilot programme of automobile insurance claims processing software and services in Australia with the view to roll it out in New Zealand at a future date.
Leigh Bryan, Suncorp Group head of motor claims, said: "We are excited about the potential to drive higher satisfaction for our policyholders, while offering our repairer partners easy access to comprehensive automotive data, which they have told us is one of the key barriers to them repairing our customers' cars."
Board members sought
Nominations are open now for two independent board members for
IBANZ
's
Professional IQ
College.
The positions needing to be filled include an independent education and training director to enhance the board's knowledge and skill set in the educational and vocational training sector, and a director representing the financial services sector in at least one specialist area such as banking, finance, or the wider insurance and risk sector.
The positions, which are initially for two years, are voluntary with a per diem possibly payable. The appointments will be confirmed at the AGM on 3
rd
October 2014.
Ready for risk rendezvous
Anziif's 2014 risk rendezvous conference kicks off tomorrow at Auckland's Sky City convention centre and starts off with Peter Townsend, of the Canterbury Employers' Chamber of Commerce, outlining how Christchurch businesses have survived post-quake against significant odds.
Youi says yes to NZ
South African insurer Youi has confirmed it is entering the New Zealand market,
Fairfax Media
reports.
The company, which is part of the Johannesburg Stock Exchange-listed Rand Merchant Insurance group, is said to be investing close to $60 million of capital into its New Zealand arm.
Top global insurance brokers
Ratings agency AM Best's annual ranking of the top global insurance brokers finds the top five unchanged from the past two years.
In the top spot, according to 2013 total revenue is
Marsh
& McLennan Cos with US$12.30 billion followed by Aon plc (US$11.80b), Wills Group Holdings plc (US$3.62b), Arthur J Gallagher & Co (US$3.18b) and Wells Fargo Insurance (US$1.61b).