​News in Brief: New boss for recently launched benefits broker | Insurance Business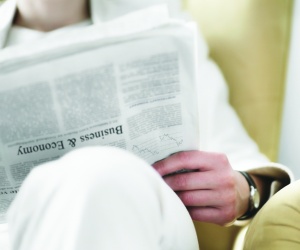 New boss for recently launched benefits broker
Alison Bamford has been appointed the New Zealand leader for the recently launched Mercer
Marsh
Benefits.
Bamford, who has worked in the medical and health industries for the past nine years, joins Mercer Marsh Benefits from Metlifecare. Previous to that she was the national sales manager with Southern Cross Health Society.
Commenting on her appointment Bamford said: "I'm delighted to be heading up the largest benefits brokerage and related advisory business in the New Zealand market.
"Bringing together Marsh's strength in the insurance broking market and Mercer's expertise in employee rewards and benefits will provide employers with considerable more choice in the employee benefits space."
NZ broker body expertise to be shared at Aussie convention
Insurance Brokers Association of New Zealand (
IBANZ
) CEO
Gary Young
is appearing on an expert panel at this year's conference for the National Insurance Brokers Association of Australia to discuss whether the industry has learned lessons from the natural disasters of recent years.
Young and fellow panellists John Devaney, a broker from North Queensland, and Campbell Fuller from the Insurance Council of Australia, will examine how policies respond to high risk exposures, and how the industry will respond to the disasters of 2024.
The panel session, which will be moderated by Professor Allan Manning, makes up several discussion topics to be discussed at September's convention to be held in Adelaide.
Strategic marketing whizz recruited to NZ insurer's board
Tower has appointed Rebecca Dee-Bradbury as a new independent non-executive director of Tower Ltd, effective from 15 August.
Dee-Bradbury has a background in strategic marketing and has held senior regional executive and CEO roles with businesses in Australia, New Zealand and Asia Pacific, with extensive experience in consumer and retail marketing, brand management and product innovation with companies such as Kraft/Cadbury, Lion Nathan/Pepsi Cola bottlers and Maxxium.
Tower chairman
Michael Stiassny
said the board was pleased to welcome a leader of Dee-Bradbury's stature.
"Rebecca's extensive marketing experience and demonstrated track record in transformational leadership brings a new dimension to the Tower board and we look forward to working alongside her," he said.
China puts a premium on growth of insurance
Insurance penetration in China is expected to reach 5% by 2020, according to the State Council.
The percentage, calculated by dividing the overall premium by GDP, is currently hovering at around 3% which indicates huge growth potential for the sector,
Advisen
reports.
Meanwhile insurance density, which is calculated by dividing the premium by population, is estimated to hit 3,500 yuan (US$565) per person b 2020, up from the current 1,266 figure.
Statistics from the China Insurance Regulatory Commission showed that China's premium income stood at 1.72 trillion yuan in 2013, ranking fourth globally. Over the past decade the industry has been growing even faster than GDP at a compound annual growth rate of 16.5%.
China is seen as the only developing market among the global leaders that still promises huge growth opportunities, the report said.
Former Zurich exec accepts new role
The former head of corporate development at Zurich Financial Services in Sydney, Grant Wilson, has been appointed chief operating officer at architectural practice Warren & Mahoney.
Features of the role, which is newly created, will involve working with Warren & Mahoney's board of directors to develop future business strategy for the firm, which has 184 staff and studios in Auckland, Wellington, Christchurch, Queenstown and Sydney.