News in brief: NZ insurer focuses on prevention in ad for new app | Insurance Business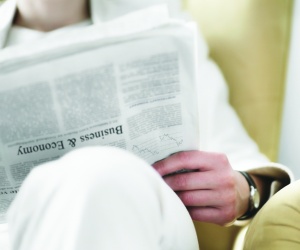 NZ insurer focuses on prevention in ad for new app
State Insurance has revealed its new stance on insurance in an elaborately produced ad campaign for its latest app State Stay Safe.
Putting the focus on prevention rather than repair, customers are encouraged to keep their vehicles safe on the road using the app to get discounts from Z, Bridgestone and VTNZ.
Creative agency Colenso BBDO and production company Finch created elaborate sets giving the illusion of a car accident but when the camera angle moves it reveals the damage never happened.
Finch director Jae Morrison said: "Usually with an insurance ad, you'd expect crashed cars to get repaired. This commercial was about prevention, so we needed a technique that showed crashed cars, which were revealed to be undamaged.
"Forced perspective models and screens allowed us to do just that, while making the reveal really watchable."
As part of State's new stance on insurance beginning a relationship with customers that is equally based in the 'before' as it is the 'after', this campaign is the first of a number of initiatives they plan to roll out.
State marketing manager Emma Scoringe said: "Partnering with Z, VTNZ and Bridgestone has allowed us to offer some great deals to our customers and reward them for their loyalty on an ongoing basis."
Watch the ad
here
.
Ferry captain's actions contrary to insurance requirements: expert
As well as breaking legal and ethical protocols by leaving the sinking ship before his passengers, the captain of the South Korean ferry Sewol has also failed to meet the requirements of marine insurance policy, according to a marine claims surveyor.
"I can't understand why anyone would leave the ship," says Captain Stuart J. McLea, a SAMS – Accredited Marine Surveyor who specialises in accident investigations in Canada.
"It is obvious that protocols were not followed in the case of the South Korean ferry disaster – and according to international protocols, there is a requirement to mitigate any sort of damage to the vessel; and it is a requirement in the terms of their marine insurance policy, in fact."
He said the captain should be on the bridge and the engine room staff should be in the engine room to make every effort possible to mitigate damage.
South Korean President Park Geun-hye said instead of following a marine traffic controller's instructions to make the passengers escape, the captain told the passengers to stay put while they themselves became the first to escape – "an unimaginable act," she said.
Rural insurer gives helping hand to future leaders
As part of its aim to build and celebrate emerging leaders in the agriculture industry, rural insurer FMG has picked three winners to receive the FMG Agriculture Scholarships this year.
Rachael van Bysterveldt from Morrinsville, Aidan Hawker from Kamo and Charlotte Flay from Kaiapoi will all be granted $4,000 towards their tuition fees for each year of their agriculture degrees.
FMG's General Manager of Advice and Insurance Conrad Wilkshire said: "There's a genuine passion for the agriculture industry in our younger generation - this much is evident in the applications we see each year.
"But they also have the smarts, the skills and the drive to make a difference, and we want to be part of developing these emerging leaders."
US broker adds another acquisition
Arthur J Gallagher, the US-based broker which recently agreed to buy Wesfarmers' broking arm and who acquired NZ's Mike Henry Insurance Brokers, has purchased American Wholesalers Underwriting (AWU) as part of its ongoing expansion strategy,
IBR
reports.
Founded in 1994, American Wholesalers Underwriting operates as a managing general agent and program manager and delivers commercial property/casualty insurance products and services to independent insurance agent and broker clients across the US.
Commenting on the acquisition, Arthur J Gallagher & Co chairman, president and CEO J Patrick Gallagher Jr, said, "AWU's successful growth stems from their strong underwriting expertise and quality client-focused culture which makes them an outstanding merger partner."